NSW Regional Training Awards - 2018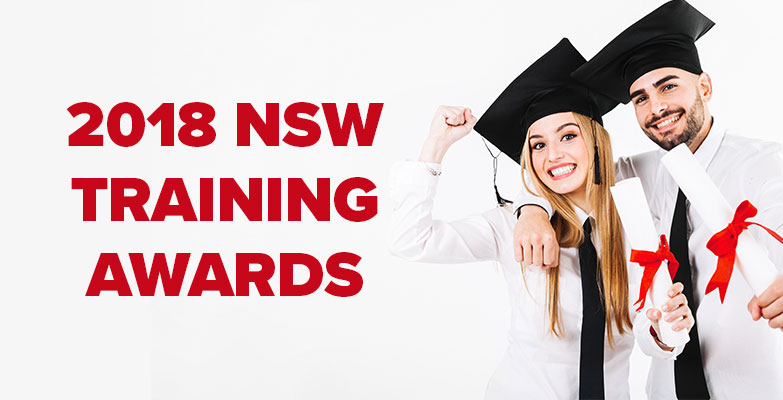 The Regional finalists for the 2018 NSW Training Awards have been announced.
The NSW Regional Training Awards run from the 14th to the 29th June, in which 10 regions across NSW host a night to remember for a select few exemplary Vocational Education and Training (VET) students.
The Awards give recognition to:
VET in Schools Student of the Year
Aboriginal and Torres Strait Islander of the Year
Vocational Student of the Year
School Based Apprentice/Trainee of the Year
Trainee of the Year
Apprentice of the Year
And it's not only the students who receive recognition. The Awards also celebrate the dedication from Teachers, Training Providers and Employers.
Last year, fourteen ACCM College Students were nominated as finalists across the NSW regions with great success! Kate Ottewell took home New England Trainee of the Year for her work towards her Diploma of Leadership and Management. This success was mirrored in the Illawarra, where ACCM Trainee and employee, James Wishart, was awarded Trainee of the Year for his exceptional work towards his Certificate IV in Information Technology Support.
This year's awards look set to match and hopefully better last year's success as thirteen ACCM College students have been nominated as finalists across NSW. The students were nominated by their employers and Student Advisers for their dedication and hard work shown towards their studies and traineeships. With a mix of qualifications in Finance, Business and IT, and across a multitude of industries including banking, financial advice and IT support, this year's awards is going to be an exciting one!
From everyone here at ACCM College we wish all finalists the very best of luck and congratulations on what they have achieved so far!