2017 State Training Awards Trainee Success Stories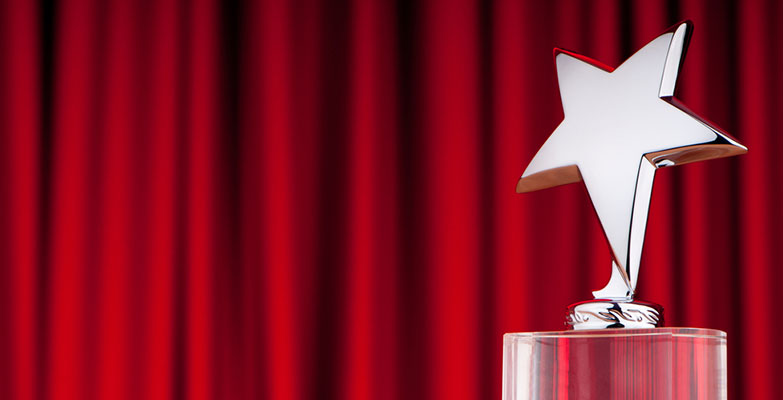 It has been another successful year for ACCM students, with many of the finalists in the Regional Training Awards being recognised across Finance, Business and Information Technology courses.
Three talented trainees have been selected as finalists in the State Awards.
New England Regional Winner
ACCM student Kate Ottewell was awarded Trainee of the Year for the New England region. Kate will be representing her region (New England) at the State Training Awards in the Trainee of the Year category.
Kate completed a Diploma of Leadership and Management with ACCM College.
After working in the industry for a few years, Kate changed careers and accepted a new role with BEST Employment Ltd. Her new employer gave her the opportunity to undertake a traineeship. Kate first successfully completed a Certificate IV in Business Sales, where one of her elective subjects gave her a taste for leadership. She then took the opportunity to further her studies - and progressed to the next level in her traineeship by undertaking the Diploma of Leadership and Management. Kate has gone from strength to strength incorporating all she has learnt into her new role.
Northern QLD Regional Winner
Julian Finlay was awarded the Bob Marshman Trainee of the Year Award at the Northern QLD Regional Training Awards. Julian completed a Certificate III in Financial Services with ACCM College.
Growing up with an accountant father, Julian was always interested in the finance industry. A traineeship with his employer Queensland Country Credit Union was a natural choice for developing his skills in his field.
Julian particularly appreciated the practical experience, accessible assistance and opportunity to earn while learning, that his traineeship provided. Constantly varied work and learning experiences helped him develop many useful personal and professional skills for the future
Illawarra Regional Winner
After winning the Illawarra and South East NSW Trainee of the year Award, James was invited to attend an interview for the State Training Awards. After a successful interview, James will now represent the Illawarra as a State Finalist, hoping to take home the NSW Trainee of the Year Award.
James completed a Certificate IV in Information Technology Support with ACCM College where he is employed as a Support Officer in the IT team. He is now continuing his study and completing a Certificate IV in Information Technology Networking.
When asked about his achievement James said "If it hadn't been for the traineeship, I don't think I would be where I am today. To be recognised for the dedication that I showed towards my studies is extremely rewarding. Winning the award gave me the opportunity to thank everyone that had believed and supported me throughout my traineeship and I look forward to continuing my training and representing the Illawarra at the State finals."
James is also using his new found knowledge to help support youth in the community by volunteering at Code the Gong. Code the Gong is a Wollongong based CoderDojo run by volunteers to help teach young people to learn to code, build a website, create an app and explore technology.
What's Next ?
If successful at the State Awards, the winners will go on to represent their state at the Australian Training Awards which will be held at the National Convention Centre in Canberra on Thursday 23rd November.
We are extremely proud of our finalists and we wish each of them the best of luck at the awards.
P.S. ACCM is also a NSW State finalist in the Large Training Provider of the Year category... Wish us luck ;)