ACCM listens when Call Centres say, "Time is Precious"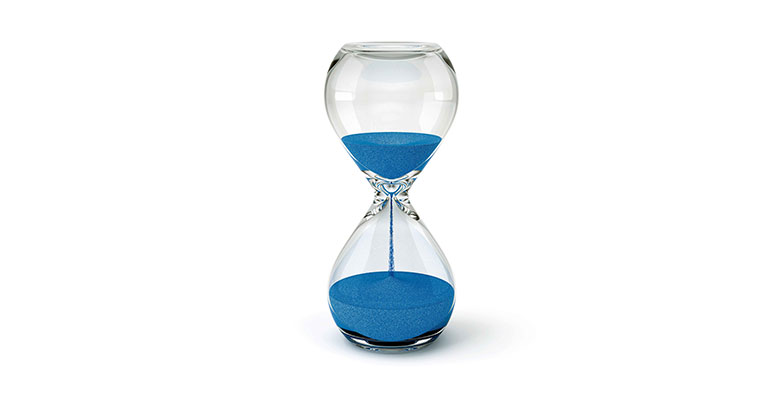 In a Call Centre, every second counts. Duplicating training for skills already in place wastes time and effort. Fortunately for our call centre clients, at ACCM College, we constantly look for ways to deliver a quality and successful program that meets the needs of each unique call centre environment. In the past year ACCM has taken that one step further and welcomes discussion with Call Centres looking for a customised effective solution to their specific training needs.
The following are examples of 4 ways we have customised a program to meet the exact needs of one of our Call Centre partners.
Capitalising on Existing Skills
The benchmark for Call Centre operations is the Certificate III in Customer Engagement. But not all staff need to be trained in all components of that program. Many already have great skills and relevant experiences.
A corner stone of competency based training is to identify existing competencies. Our experience in Call Centre operations allows ACCM College to readily identify existing competencies and dramatically streamline any training program. This translates into a training program that concentrates on the additional skills needed, and avoids time wasted on unnecessary training.
In the last month, we helped a multi-award winning Call Centre launch a new Certificate III in Customer Engagement program. ACCM examined every piece of training and operational workplace evidence that demonstrated the required level of existing workplace skills. In less than two weeks we found enough quality call audits, KPI results, management interactions and records of staff development activities to award significant exemptions from unnecessary training components.
From the client perspective this delivered the best of both worlds: high quality training in the areas of need, and a time efficient training program that allows them to meet their contract SLAs.
Workplace Evidence of Competence
The qualifications delivered by ACCM College are vocational, meaning that our end goal is to have your staff demonstrating their skills and knowledge in the workplace.
The Certificate III in Customer Engagement has key components addressing: use of technology and systems; product knowledge; and customer service. These are the core job roles of most operators. As such there will normally be evidence of these skills and knowledge being used: call audits, KPI results, staff one-on ones…
ACCM College recently worked with a national Call Centre that uses a state of the art KPI management system. Using our in-depth understanding of Call Centre KPIs and Quality Assurance functions, we looked for, identified and analysed every piece of performance data we could apply towards a nationally recognised qualification.
We then combined these results with a tailored learning program to ensure every single Certificate III in Customer Engagement requirement was fully captured.
This results in zero duplication of effort while keeping the focus on demonstrating workplace competence.
Contextualised Materials
When a major nationally-recognised Call Centre asked us to help improve their customer service...we delivered.
First, we sat down with their Centre leadership and Learning and Development team to nail down the exact service outcomes they needed to deliver on.
Then we designed one of a kind learning materials to fit their need, with each new training module based on their current IT systems, organisational processes, contract requirements and industry best practices. Contextualisation ensures that every aspect is meaningful and relevant to the learner.
What made the real difference though was creating tailored case studies and realistic role plays that mirrored actual customer interactions. Our program literally teaches client-specific and industry best practice Customer Service techniques. Using the exact opportunities and challenges their staff face every day.
In the end, ACCM College helped drive Customer Satisfaction above and beyond SLA requirements. We did this by shaping a course to fit their needs and goals, not expecting them to fit ours.
Coaching and Workshops
Even with one of the finest learning programs in the market, sometimes our clients and student need more support.
ACCM has always found the right mix of distance and face to face delivery to support all of our Call Centre partners. Whether from coaching phone calls/emails, webinar sessions or face to face workshops...that support will be there when they need it.
We constantly review student progress and outcomes with our client partners to ensure we are delivering results, not just delivering training. When we find a need or improvement opportunity, we work hard with our client to fill it.
ACCM College recently formed a close partnership with the Workforce Management team of a major Call Centre in NSW. By analysing incoming call volume patterns and predicting student availability for ACCM coaching support, we doubled the volume of our on-site learner support.
The best news? Zero impact on call servicing volume and operator availability, with a 40% increase in course progress. And the client couldn't be happier.
Continuing Programs Delivering Results
How can we help you?
Our 21-year experience with Call Centres means we understand the operational demands of the Industry and that time isn't just valuable, it's a precious commodity.
Since the calls don't stop just because it's time for training, ACCM College designs our materials, assessment approaches and student support to merge with and work around a Centre's workflow to achieve outstanding results.
For all of our valued Call Centre partners, past and present, who think we can apply these opportunities to your program, we'll be in touch with you very soon.
If you haven't worked with us before and think your Call Centre could benefit from our experience, please take the time to give us a call.
Related Stories
Flexible and Responsive Training Programs
HCF and ACCM Celebrate Another Success