ACCM celebrates our 1,500th enrolment with Datacom Australia!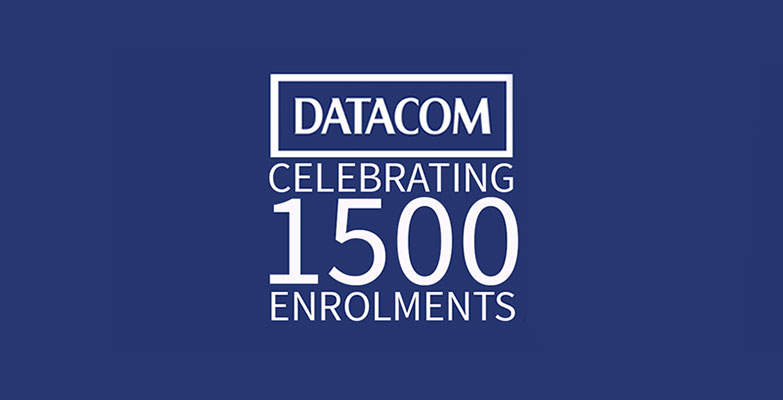 In our 20 year history, we have a proven record of delivering strong business results for our clients. Nowhere is that success more evident than in our 15 year partnership with Datacom in Australia!
Datacom, an international contact centre and managed IT services provider, believes in hiring the best the market has to offer, then training them to even higher levels of excellence.
Where did it all begin?

Michelle Burton, Datacom's most experienced Learning and Development professional (and a Datacom veteran of 17 years) started this journey with us way back in 2001!


In fact, that very year Datacom took home the NSW Training Award for Large Employer of the Year!
Then in 2008, two of Datacom's best and brightest were awarded the Trainee of the Year and 1st Runner-up for their region.
One of the winners, Araz Evanian, is still attracting attention in a prominent leadership position within one of Datacom's key contracts.

Michelle's passion for learning still shines when she talks about her role, "I love providing the opportunity to watch our staff learn and grow within the business, gaining real life skills and business skills they can apply everyday within the workplace. It is so satisfying watching new starters develop into key management roles. A strong Learning and Development program also retains our great people, allowing them to achieve their career goals."
A perfect example of achieving career goals is seen in William Clancy, who completed a Certificate in Frontline Management with us in 2007 and is now General Manager of Operations!
In fact, commitment to personal and professional development reaches every level of Datacom's senior leadership.
Stacey Tomasoni, Director of Datacom Connect, not only made access to a Certificate III qualification a cornerstone of a major Contact Centre contract, she partnered with us to create an industry-unique innovation and collaboration program to help keep their Centre evolving and growing to meet their client's future needs, not just their current contract goals.
Michelle explains why staff development is so closely linked to Datacom's goals, "Our shared purpose is to deliver enduring performance to every customer through fresh thinking! Datacom has an amazing on-boarding program that delivers the up-front skills and knowledge we need. We then build on those skills by offering qualifications in customer engagement, leadership and business, from Certificate III all the way up to Diploma through the College to help them reach the next level."
As Director of Training here at ACCM, and Datacom Client Manager, Chris Czarnosz values the Datacom commitment to allowing their people to grow in their current roles and be ready for tomorrow's challenges.
And when we have hands-on and knowledgeable L&D staff onsite like Michelle, there is no limit to what that partnership can achieve.
Our 15 year and 1500 enrolment history with Datacom is proof of that, and a source of on-going pride for everyone here at ACCM, and at Datacom.
Helping our students grow while we help employers succeed; it doesn't get any better than that!
Related Stories
Flexible and Responsive Training Programs
ACCM Listens When Call Centres Say, "Time is Precious"