Flexible and Responsive Training Programs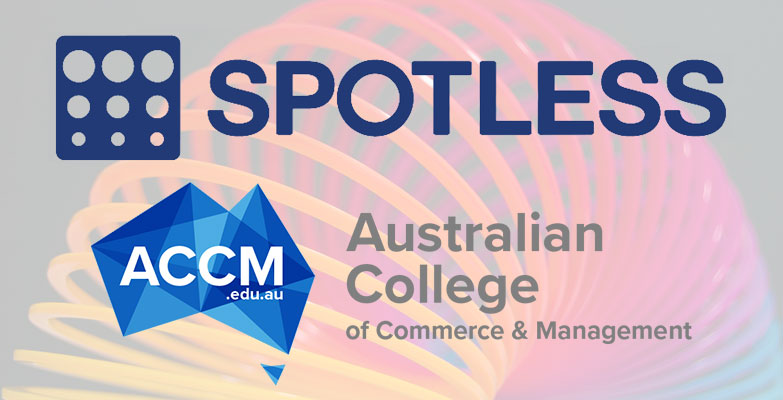 Changing Training Needs
Flexibility and responsiveness to the needs of both learners and their employers are pillars of Vocational Training and a foundation of the quality support ACCM delivers to our clients.
Nowhere is that responsiveness more evident than in our long-term relationship with Spotless, a national customised service and call centre provider supporting contracts across Australia.
In 2014, we began our partnership with Spotless to deliver our standard Certificate III in Customer Engagement to their call centre staff in NSW and South Australia.
However their learning needs changed when in 2015 Spotless took on a new contract that dramatically altered the depth and method of service and support they historically provided.
Their new contract would require their call centre staff to:
Speak directly to the client's callers (something they had never had to do before!)
Build strong communication skills to support a broader range of callers and needs
Meet tighter deadlines and more challenging customer service targets
Fortunately, ACCM has over 21 years' experience contextualising our nationally recognised qualifications to meet the specific needs of our clients and their staff.
Developing a Customised Solution
Alongside Spotless's proactive leadership and professional development team of Joy Hunter, Gary McCourt and Anna Allegretti, we were able to create a unique learning program that truly delivers.
Our tailored course not only addressed the increased communication and customer service needs of their new contract, but used the actual procedures, service standards and technology Spotless employs daily to support that contract.
To ensure we hit the target, one of Spotless's leading Customer Service Consultants, Amber Walsh, lent her experience and expertise to make sure our course captured the daily world of Spotless.
While the updated course materials would clearly show benefits in the long term, Spotless needed something to make their enhanced service goals a reality now!
Again, working with our course developers and internal call centre experts, we designed a face to face workshop series that provided an opportunity for call centre staff and their team leaders to:
Explore, discuss and accept the change to their existing contracts and roles
Gain new customer service and communication skills and refine their current ones
Put service theory directly into practice through relevant and meaningful role plays
Delivering Results
As a result, Spotless hit the ground running with their contract and all new staff are enrolled in the tailored Certificate III course; setting a consistent standard of Customer Service delivery across their team.
As Spotless continuously improves the quality and processes of their customer service, ACCM continues to revise and refine our Certificate III program to ensure it remains relevant, practical and meaningful to Spotless's needs.
Personal Student Support – Another Key to College Success
ACCM Student Adviser, Danni, had a special reason to be smiling at one of the most recent Spotless graduation.
As the Trainee's dedicated Student Adviser and Spotless' Client Manager, Danni has personally guided, coached and mentored each student from their first day with ACCM through to graduation.
During the ceremony, Danni proudly reflected on how much she enjoyed watching the Trainee's skill, knowledge and confidence grow over the 12 month program.
Like all ACCM Student Advisers, Danni takes great pride in the care of her Spotless students and ensures support and guidance is just a phone call or email away.
Focussing on preparing her students for a career in Customer Engagement and supporting Spotless's goals is a very rewarding experience for Danni and we take great pride in her passion.
It's this type of personal commitment to our clients and student's success that sets ACCM apart from the crowd.
Related Stories
ACCM Listens When Call Centres Say, "Time is Precious"
Flexible and Responsive Training Programs
ACCM Celebrates our 1,500th Enrolment with Datacom Australia