Thanks for the feedback - Student Testimonials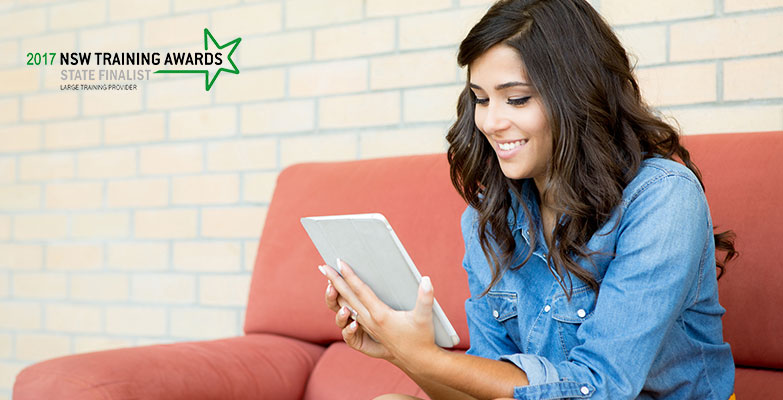 There's nothing we like more than receiving feedback from our students.
ACCM delivers over 50 Online TAFE Level Courses to a wide variety of students and there is nothing more rewarding than hearing that we are doing a good job.
Below you will find some feedback from a handful of our students who completed a variety of Certificate III, Certificate IV and Diploma level courses including Accounting, IT, Customer Engagement and Leadership and Management.
Jasmine - Certificate III in Financial Services
I thought I would give my many thanks to the ACCM.
Of all the studying I have endured over the years, I have received the best support system and built a good relationship with the college, more specifically, my student supervisor Karen Guyer.
Whether it was following up on assignments, asking questions or just a friendly hello to see how I was doing. Karen was always willing to have a chat and followed up with me frequently.
The college was also very efficient in marking my work and helping me improve my work and skills. I look forward to studying and working with them again half way through January.
Harnah Jane - Certificate IV in Accounting
I have been a student at the ACCM for 3 years studying over 5 certificates/diplomas they have been the most supporting and encouraging college. I would never have got the knowledge I have today without them and would recommend them to anyone looking to study. I cannot thank Australian College staff enough for all their assistance and support.
Sean - Certificate IV in Information Technology
Having worked closely with Aust College for over a year i can confidently say that it has been one of the most comfortable learning experiences of my life. Everyone was really helpful in achieving my Certificate IV and it has already lead me to my new career in IT.
Thank You, Rating 10/10
Lenita - Certificate III in Customer Engagement
My experience with the ACCM has been absolutely amazing. The assessments and workbooks were easy to understand and if you had trouble, the trainers were an amazing help and so supportive that you could understand the question so much easier. I would recommend the ACCM to anyone who is considering doing a course in something.
Annmarie - Advanced Diploma in Leadership and Management
I'm a trainer/assessor in the VET system working for a NFP and a TAFE. I have been training since 2007. I think you guys were just awesome. My only gripe would be that some times the marking was a bit slow, but overall I think all the trainers did a great job. Julia especially was helpful with the finance unit that I struggled with. I always felt that there was someone to help me when I needed it and I loved how Yvonne would answer the phone saying my name. I did the Advance Diploma in Leadership and Management and I would recommend your RTO to others.
thanks for all the help
Laura - Certificate III in Customer Engagement
I commenced my traineeship with the Australian College in January of 2016 and had no idea it would be so easy. My college adviser was always kind and helpful, and would alter things within my course to suit my work schedule and needs, and the coursework was not too full on. I found the practical element of my traineeship extremely helpful as well, the role plays being relevant to my day-to-day role. I got open, honest and helpful feedback in every assessment I did. My coursework never took away from my job and I felt I was able to do both to the best of my ability.
I would highly recommend the Australian College to any organisations wanting to make traineeships available, or to anyone wanting to get a qualification without having to do full time study.
Thank you to Cherie and the rest of the team for making this qualification so easy (and enjoyable) to get.
Pamela - Certificate II in Business
Firstly, I would like to acknowledge the assistance that has been given me from my initial enquiry, to certificate selection, to transfer of certificate right through to the completion of Certificate II in Business.
My journey has been one of ups and downs, uncertainty to certainty whilst along the way gaining much valuable knowledge. All this has come about thanks to staff support from student advisors and staff in general. Having well laid out modules with plenty of information, quizzes that I enjoyed and my own organised study plan helped me through the process of learning. At any time, I needed clarification and/or help, my student advisor was always available and more than willing to lend a helping hand. Thank You. This journey has been one of confidence building and having a better understanding of business knowledge.
I would not hesitate to recommend anyone wishing to study through Australian College of Commerce and Management
Lanai - Certificate III in Business Administration (Medical)
I would highly recommend the Australian College of Commence and Management. You guys have been so helpful and kind hearted.
ACCM - Nominated for the Illawarra Business Excellence in Customer Award 2017