Amazing Student Testimonials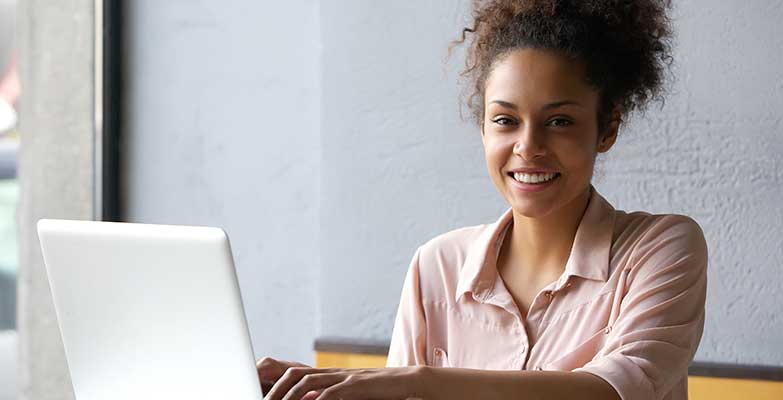 Training and education can change peoples lives! We thought we would ask students to tell us their stories. Even we were astonished by the inspiring and motivating feedback we received.
Rachel - Certificate III and IV in Business Administration
Well, where to begin. I moved to Wollongong from a small country town (900 people). My (ex) partner and I left with $1000, whatever we could fit in the car and hopes and dreams that we would never have to go back. We lived in a tent for a week and our car for 3 months. After a month in the car I was able to secure a traineeship at RAMS. I chose to proceed with the Australian College for my traineeship. My adviser, Mel, was the most helpful and wonderful person. She was never frustrated when I called for the most basic question and was very attentive and friendly. I was even nominated for student of the month (twice :)).
After I finished my course I chose to complete the next qualification as well to better my knowledge.
It's now almost 4 years since starting that traineeship. I now have a beautiful 7 month old daughter and an amazing fiance, and I owe it all to that traineeship! (I met my partner through work too). Some people say that happy endings aren't real. Well they are, sometimes you just have to take that leap no matter how scary it may seem. Life is more than worth it.
Carolyn - Certificate IV in Business, Diploma of Business, Diploma of Human Resources
In 2011 I was researching opportunities for junior staff members to further their education when I was advised I was eligible to receive training as well, who says you can't teach an old dog new tricks? I am so glad that I pursued the chance to receive training as I never thought I could be so happy studying again. I have since completed a Cert 4 and Diploma of Business via government funding which enabled me to help other business owners through a Tradesman specific coaching company. Due to illness I stopped work for a year, however I decided to seek further self-funded education to expand my knowledge and career options. After discussing my situation with Chris Czarnosz, he encouraged and supported me to complete Diplomas in Management and HR which enabled me to re-enter the workforce with renewed confidence. It was an absolute privilege being a student of the Australian College of Commerce and Management, I have enjoyed the opportunity to further my education and look forward to more study in the future.
Maria - Certificate III in Business
I have completed my Certificate III in Business with the Australian College and I am now currently completing the Certificate IV in Business with the Australian College. It is an enjoyable and treasurable experience that will stay with me for the rest of my life. During this period of time I have established my strengths and weaknesses. I learnt how to utilise my skills and how to achieve my goals for the near and far future. It truly is a great experience as it has helped expand my knowledge in the business industry. The assessments are quite extended although the people here are amazing as they will help, support and guide you with anything that you require, even if it is not an area that they expertise in. I would highly recommend the Australian College to my family and friends because it is not only a great way to gain the knowledge and experience that is required when entering the business industry, but you will also get on the job training and meet some amazing people along the way
Melissa - Certificate III in Business Administration (Legal)
I completed a Certificate 3 in Business Administration Legal as a trainee a year after graduating high school. I completed the course in 6 months thanks to the excellent work books and assessment tasks. The staff helped all the way through the course and were just a phone call away when i had a question. Since completing the course last year i have moved to a much larger law firm in Sydney CBD one of the largest in Australia and soon to become the largest in the world in the next few months. I have been presented with many amazing opportunities and am loving where my career is headed. I have enrolled into the Certificate 4 in Legal Services course with the college just recently and i am loving that course just as much. I will definitely continue to do my courses with the college. I love web class, the way the work books and assessments are set out and the staff are so friendly and helpful. I would recommend the college to anyone!
Sarah - Certificate III in Business Administration (Medical)
I completed a Certificate III in Business Administration (Medical) with ACCM in 2014, of which I can only provide positive feedback. The level of student support was well above and beyond average. I received phone calls on a regular basis to check up on my progress and see if I had any questions. I was provided with great resources, and any questions I did have were always answered efficiently and professionally. My business career begun with ACCM, and certainly provided a solid grounding for my job as a medical receptionist at the time. I have since changed career paths to real estate administration. But the great thing about this course, was that although it was medically based (and therefore very relevant at the time), the overall content was applicable to all areas of administration work. I would definitely recommend ACCM to family and friends, and should I chose to complete another business course in the future, I would not hesitate to choose the College.
Jo - Certificate III in Financial Services
I have recently completed my Certificate III in Financial Services. I decided it was time for me to give my brain a bit of a shake up after dedicating the last 16 years of my life to helping my children get through school and by giving them my total support. I found the Australian College a very painless way to get my brain back into study mode. The staff were always super friendly. From my weekly/fortnightly 'check-in' phone calls to the little pep talks before my roles plays I found the staff to be both supportive and reassuring. The feedback I received on all of my submitted work was greatly appreciated. Comments were very constructive and gave me further insight into the set task. I would recommend The Australian College to anyone that was looking for a pleasant and supportive means to better themselves and their education. I am looking forward to further studies myself with the Australia College.
Rick - Certificate III and IV in Information Technology
I had undertaken a 2 year traineeship with my employer - Skilled which were contracting the trainees to Telstra. In conjunction to this, I completed Certificate 3 & 4 in Information Technology (General) over the 2 years.
My experience with the college was a pleasant one, mainly down to the trainer, Brett Riddett. His knowledge and ability as a trainer, was critical in developing my skills which I still use to this day. His methods and techniques were extremely effective in implanting the required knowledge and skillset to allow me to excel throughout both certificates.
Upon completing the traineeship, I had taken up a permanent role within Telstra as a Service Desk Consultant in February 2013. In this role, I had been given the opportunity to showcase my new found skills as a new service desk was created, the Integrated Service Desk. This was a desk that originally supported 5-10 customers, but over the coming year, grew to 40+ customers. This ensured that no 2 calls were the same, with a range of products and services differing as per the customer's agreement with Telstra.
In March 2015, I was successful in obtaining the Team Manager role for the Workflow Management Team, a key core of 12 staff within the Integrated Service Desk. It was my job as the team manager to improve on the already laid foundations and take the team to the next level.
In March 2016, I was asked to take another team under my leadership, the Regional Delivery Centre (RDC) Request team (4 additional staff). This was due to the success and uplift in performance they had seen from the Workflow team over the past year. This team is still a work in progress and is far from a finished article. The plan is to employ the same processes and procedures we have within the Workflow team, and instil them within the request team. This should see an uplift in performance and productivity with this team.
All in all, I believe the knowledge and skills that the college and Brett have provided me with has set me up for a great career/future within Telstra, something that I will always be grateful for. It has allowed for me to get the foot in the door of Telstra, where I have had the chance to showcase my skills which I am now being rewarded for.
Read All of the other Student Stories - Equally as Inspiring !
It wasn't possible to list all the great testimonials here - so we have created some more pages, arranged by qualifications undertaken:
Business and Leadership Students
Finance and Accounting Students
Quotes from the testimonials have also been included on the bottom of each course page on this website.
We pride ourselves with the quality and care in what we do, but thank you to our students for recognising our achievements.
More Details
If you are interested in enrolling in a course or would like more details please contact the CourseConnect team at the College:
Wish to share this Article?
Permission is given to quote this article strictly subject to your article containing a direct link back to this page.