What our IT Students Have to Say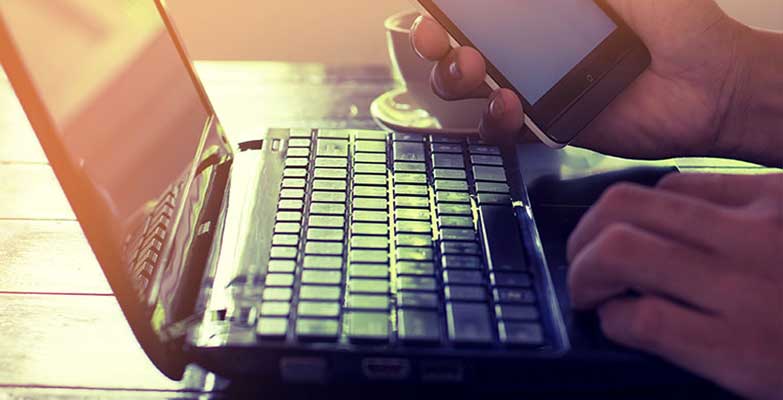 The Australian College of Commerce and Management has been delivering vocational education and training for 20 years. That's a very long time and over those years we have developed our training methods and materials to ensure that our students get the best possible training and great results. But don't just take our word for it. Here a some testimonials from a few of our IT Students.
Mohammed - Certificate III in Information Technology
The experience was great. The trainer took good care of us during the on site training and with overall followups.
I am more than happy that I had the opportunity to gain my qualification via The Australia College.
I wish you guys all the success in the coming future. With twenty great years behind I am sure many more years are ahead which would be even better.
Kylie - Certificate III in Information Technology
I completed a Certificate III in Information Technology as part of a Traineeship with Excellior & Telstra in 2010/2011. The Australian College was the Training provider and Brett Riddett was the facilitator. He was a great trainer - knowledgeable, enthusiastic, helpful and would explain content in more depth with those of us students that wanted to know more and were capable of comprehending it.
Soon after starting the training I could see that I wanted more than the Certificate III and questioned doing Certificate IV work - unfortunately this was not in the scope of things and not possible at that point in time.I went on to become the Excellior South Australian Trainee of the year and completed against other states trainees of the year - I believe that the training I received firm the Australian College greatly assisted me in gaining this award and am most appreciative for the opportunity I was presented with.
In the last quarter of my Traineeship I was asked to move into a specialised role in the IP Solutions Centre - an Incident Coordinator. This role included a variety of tasks and challenges although they weren't really aligned with the qualification I was completing at the time or the direction I was expecting to move in. I embraced it and used what relevant training I had received along with that which was provided and went with the flow.
I was soon able to identify points/areas for improvement within my new role and introduce them to the team. Over the next year the team expanded and I played both an active role in the team and a system/team support type role.
In 2012 the opportunity arose for a team leader within the Incident Coordinator team and my manager thought I would be best suited for the role. I applied and was successful. Over the next 12 months I continued to work with others and evolve the team and continue introducing improvements. This was a great challenge for me and one that I quite enjoyed (most of the time). This opportunity truly allowed me to find my passion - team and system support, service improvements and training others.
On my return from Maternity leave in 2014, our team had changed again (large restructure) and my new Manager identified me as an ideal person to remain in her team and provide exactly what I was passionate about. I hope to continue working with Telstra and enjoy the challenges I am presented with. Given the opportunity and if the need arose, I would definitely approach The Australian College for further training or qualifications I needed.
Rick - Certificate III in information Technology and Certificate IV in Information Technology
I had undertaken a 2 year traineeship with Skilled which were contracting the trainees to Telstra. In conjunction to this, I completed Certificate 3 & 4 in Information Technology (General) over the 2 years.
My experience with the college was a pleasant one, mainly down to the trainer, Brett Riddett. His knowledge and ability as a trainer, was critical in developing my skills which I still use to this day. His methods and techniques were extremely effective in implanting the required knowledge and skillset to allow me to excel throughout both certificates.
Upon completing the traineeship, I had taken up a permanent role within Telstra as a Service Desk Consultant in February 2013. In this role, I had been given the opportunity to showcase my new found skills as a new service desk was created, the Integrated Service Desk. This was a desk that originally supported 5-10 customers, but over the coming year, grew to 40+ customers. This ensured that no 2 calls were the same, with a range of products and services differing as per the customer's agreement with Telstra.
In March 2015, I was successful in obtaining the Team Manager role for the Workflow Management Team, a key core of 12 staff within the Integrated Service Desk. It was my job as the team manager to improve on the already laid foundations and take the team to the next level.
In March 2016, I was asked to take another team under my leadership, the Regional Delivery Centre (RDC) Request team (4 additional staff). This was due to the success and uplift in performance they had seen from the Workflow team over the past year. This team is still a work in progress and is far from a finished article. The plan is to employ the same processes and procedures we have within the Workflow team, and instil them within the request team. This should see an uplift in performance and productivity with this team.
All in all, I believe the knowledge and skills that the college and Brett have provided me with has set me up for a great career/future within Telstra, something that I will always be grateful for. It has allowed for me to get the foot in the door of Telstra, where I have had the chance to showcase my skills which I am now being rewarded for.
Qartullah - Certificate III in Information Technology and Certificate IV in Information Technology
I had a wonderful experience whilst doing my traineeship. Our trainer Brett Riddett was a great guy and very helpful.
I believe I turned out to be a fantastic person upon completing my traineeship.
Thank you for your wonderful traineeship as it has truly helped me to gain a position at my current role with Telstra.
David - Certificate III in Information, Digital Media and Technology
My experience with the Australian College was absolutely fantastic.
From the first day that I met Brett it was very clear that he – and the college – were 100% focused on supporting me.
The WebClass platform that the course was done through was easy to use. The material that my course contained (a CIII in IT) was relevant and fun to work through. I especially enjoyed the case studies.
All in all I am very happy with the Australian College.
Please note - All testimonials are written by students of the Australian College of Commerce and Management. All of the students that provided testimonials have given the Australian College of Commerce and Management the approval to publish the testimonial.