The Reluctant Leader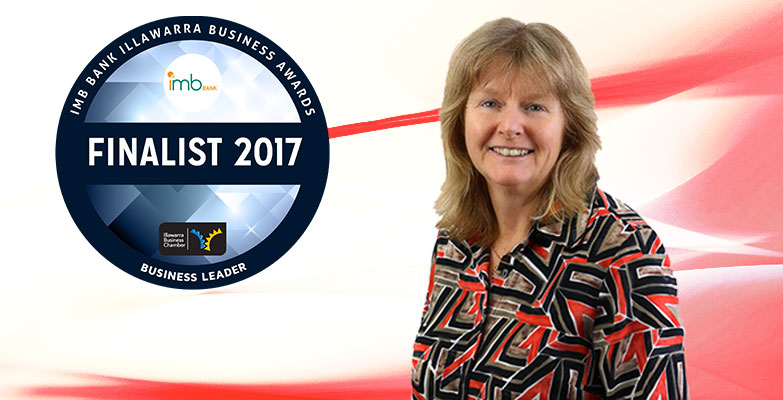 What Makes a Business Leader
There are a range of attributes that differentiate business leaders from managers. These include the ability to formulate informed strategic direction; to take technology and processes and innovate to achieve a business imperative; to lead by example and with compassion; and to measure and make good risk judgements. Above all, you need to show entrepreneurial spirit and be willing to be different. This is the culture that ACCM College owner and director, Lisa Jones developed amongst the ACCM leadership team.
Lisa prides herself on "leading by example and supporting ACCM's team leader's development to be true business leaders that make well informed business decisions, but above all, act with integrity and compassion".
Describing her skill set as "Understanding systems and the capacity of people which allows me to find the right environment and role that individuals will thrive in; and to help build business systems that will support them", it's clear to see why Lisa has been nominated for the Business Leader Award at the 2017 IMB Illawarra Business Awards.
How Do You Feel about the Finalist Nomination as Business Leader
I'm the reluctant applicant! Reluctant as I feel that the success of ACCM College has been a huge team effort and I am grateful for the high quality and supportive team we have. I feel however that we had a true success story to tell. One that shows that if you provide people with a positive and supportive environment they reciprocate with loyalty and commitment. This can mean the difference between business survival or failure if times get tough.
What Do Your Staff See as Your Unique Skill?
My team laugh at my "Plan B" capacity. Business plans rarely run smoothly. So the skill to be adaptive and come up with Plan B (or C or D) is critical.
Equally I had to support staff and government stakeholders through the change process as ACCM College adopted more and more technology. Our model was, and still is, so different to the "norm" in our sector that it truly stands out as a new direction for the industry; and I am proud of my role in bringing it to fruition.
What inspired you to be a Business Leader?
As a manager I always believed that if you put good people in a good environment and let them work to their strengths your team will succeed. So a key driver was to prove that this also worked in a small business environment where there is personally so much more at risk. It worked!
What is your proudest moment as a business owner?
Students often write in and tell us about how we not only made their qualification possible, but also made a difference to their life. Some of the stories of how they overcame "life's" obstacles are inspiring; and we are proud of our role in that.
Any advice for new business owners just getting started?
Understand the financial aspects of your business venture before you start: if you are not confident with number crunching – do a course before you start the business! If you have already started – find time to do a course on business finances straight away. Did I mention we offer Certificate III in Micro Business and Certificate IV in New Small Business...
What do you see as the major benefits of being based in the Illawarra?
The Illawarra has an exceptional pool of talented people. I am proud to have 50 of them working with ACCM College and a high class management team.
Geographically we also have easy access to Sydney and the Sydney airport for national travel. No client is too far away!
What are The Key Responsibilities of Your Role as a Business Leader?
I am a firm believer that conservative and hands-on financial management is a key to business success. As I say to our small business students – "you need to know the numbers and what they are telling you"!
Apart from business success, a leader should be measured by how they help others succeed. To this end I regard my role in nurturing and developing young people straight from school and seeing them succeed in their chosen careers, as a key achievement.
I however regard my critical responsibilities to be: delivering to customers and students a quality training solution; and providing staff with secure employment and a positive working environment. My role is simply to let my team do what they do best!
In addition to ACCM College's nomination for Excellence in Customer Service, we have also been nominated for:
Excellence in Innovation Award
Excellence in Customer Service Award
Excellence in Business