Keeping Your Training Programs Fresh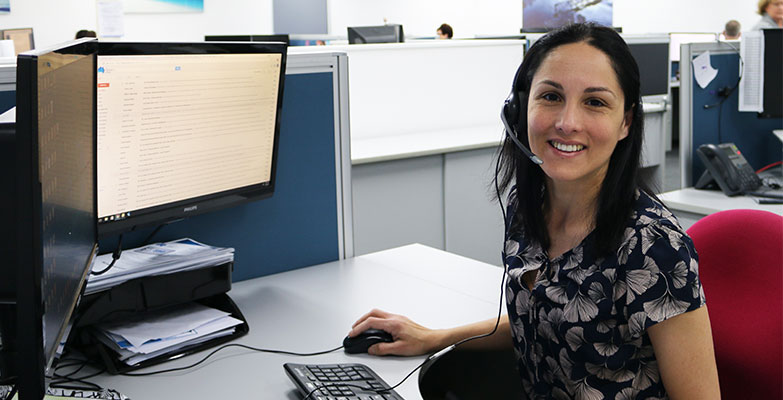 With our experienced and professional team, ACCM College is able to delve into the needs of your business and advise on training programs that fit your business and achieve your goals.
A key team member is Pauline Farrugia. Pauline is actively working with current clients to review their Traineeship and Contact Centre programs to ensure they change with your changing needs.
Key Aspects of Paulines' Role
Pauline's strongest skill is her ability to put others at ease with her genuine compassion and ability to understand your perspective. Whether it be a client undertaking change; or a student who is struggling with study (or even time management), Pauline offers a shoulder to lean on. Her open manner helps to identify the situation, suggest viable options and offer genuine assistance.
These traits make Pauline the ideal College team member to interact with clients who are looking to change-up their programs, or have changed needs. Pauline is also a great sounding board when there is no obvious solution - she has the analytical and research skills to come back with valid options for consideration.
Pauline's professional background in HR also ensures that she understands the challenges that HR and L&D teams face in balancing business KPIs with staff development needs.
What makes Pauline Tick?
Pauline, who herself was a NSW Trainee of the Year (many moons ago), discovered early in her career that she enjoyed helping others achieve goals.
At David Jones, she began training staff and found this was a great fit for her skills and interests, and stayed there for 15 years developing her hands on HR and training skills.
Deciding to live by the mantra "Learning Opens Doors to Opportunities", she toddled off to Uni to get her Degree and then her Masters! The gained high level skills and knowledge were gratefully put to good use when we were lucky enough to employ her!
Why a Teaching Career?
Paulines' Masters' Research Project was on "Mature Age Women Returning to Learning", and Pauline lives this by making a sound connection with mature age learners. She has a great style that these students relate to in particular, but she's so good, we let her loose on students of all ages! ;)
Apart from understanding the needs of learners, a key aspect of vocational education and training is to appreciate the balancing act that employers have. Pauline brings to her role her hands on experience as a manager responsible for ensuring that balancing act of immediate achievement of business goals as well as longer term staff development.
How Pauline Stays Up to Date
Pauline is a vital part of her family property development business which keeps her in the loop with communication and leadership strategies, time and project management.
She is also a current member of AHRI.
College wise, Pauline liaises and networks with many clients and is a familiar face at many workplaces!
What does Pauline do in her Spare Time?
While no working mother has spare time, Pauline loves taking long walks, family time, avoiding family events (sometimes!) and can cook Venison 50 different ways - no mean feat.
She particularly likes to go 'bush' with her Husband and 5 year old daughter to remote locations where there is no phone signal or contact…I can't imagine why!!
Of course this recharges her batteries, so she can continue to share her knowledge and expertise with clients and students of the College.
Catch Up With Pauline
We at the College know that needs change, and its important to keep programs fresh. If you are unsure about the direction of your program or staff training and development in general, contact your College Client Manager or Pauline and arrange a catch up.