South Coast Assessors Network - In Action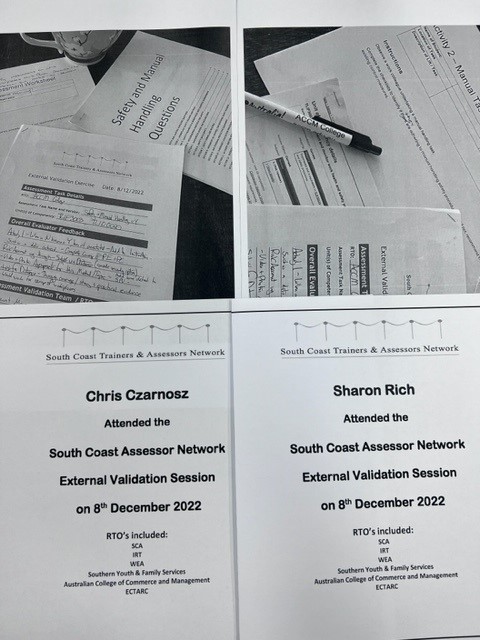 SCAN is back!
The South Coast Assessors Network is a great resource for ACCM to complete external validation activities as well as generally discuss what's happening in VET locally and nationally.
This month's external validation looked at the practical assessments for the manual handling unit in our Supply Chain qualification as well as delving deeply into customer service assessments.
Thank you to ECTARC for the ongoing support of the group and to our hosts SCA.