RTO Registration - Scoring the Max! Continuing our 20 Years of Success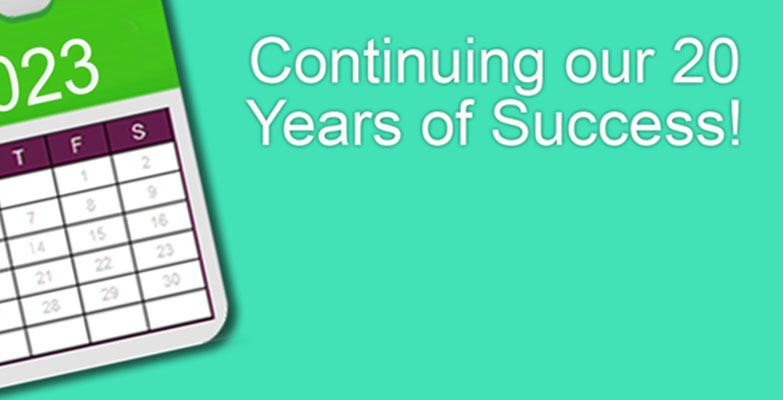 The Australian College of Commerce and Management has passed its RTO registration renewal and has been granted the maximum registration period possible.
The College registration has been approved until 17 January 2023. The College was one of the first private RTOs to be registered, so our renewal period will take us well past 20 years delivering quality vocational training nationally.
The College is regulated by the Australian Skills Quality Authority (ASQA) and must demonstrate compliance with the 2014 National Standards for RTOs to achieve renewal.
The College applied a few months early for renewal to avoid a rushed ASQA audit during the busy end of year period.
"Given the many media stories of bad RTO conduct and the number of RTOs failing financially - we knew it was important to be very prepared for our registration renewal audit. We didn't expect ASQA to leave any stone unturned in the current climate." said Tracey Jones, Director of Training and Compliance
The College also had its renewal application process occurring under the latest, tougher RTO standards launched in April this year to apply greater regulation on RTOs.
"We had been working hard on adjusting business systems so that it was clear that we met the requirements of the new standards." Said Chris Czarnosz Director of Training and Development. "I'm particularly proud of the system we developed too ...."
Of course our National Business Development Manager, Tania Holmes is claiming credit - based on her demonstrating her knowledge of the marketing standards !
"The most significant result of the maximum renewal period granted" says Managing Director Lisa Jones "is the ability to demonstrate to potential clients the high regard in which the Australian College of Commerce and Management is held within the industry.
If you would like to talk to us about any of your training needs, please feel free to get in touch... We're not going anywhere!