Risk Management is Important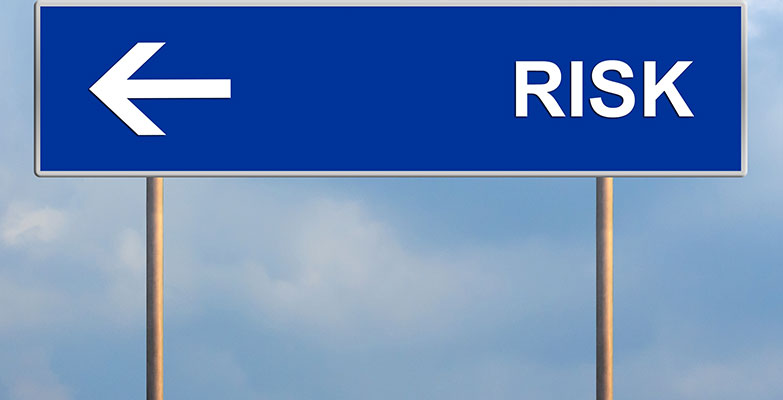 Deadlines, the Christmas season risk to Business
When we rush, we risk costly errors in judgement.
The lead up to Christmas has businesses either working overtime to finish projects before they break, or in the case of retail and hospitality, to get ready for the influx of shoppers and holiday makers through their doors.
The Australian New Zealand Institute of Insurance & Finance website, KNOW RISK, mentions research conducted by GIO Workers Compensation, showing "a rise in workplace accidents during the Christmas period as many businesses cut corners or don't take proper safety precautions in a rush to meet deadlines."
"Whatever your deadline is, the cost of a workplace accident is far greater".
Risk Context and Identification
Simply put, risk is inherent in everything we do and impacts every facet of our personal and professional lives. Risk Management is about identifying the potential variations (or risks) from what we plan to happen and managing these to maximise opportunity, minimise loss and improve decision-making. Managing risk means identifying and taking opportunities to improve performance, as well as taking action to avoid or reduce the chances of something going wrong. The discipline of Risk Management has vast applications across all industries and operating environments. RM is a foundation of the management activities of the most successful organisations worldwide. There are many areas of risk management including:
Security risk
Credit and Financial risk
Business or Project risk
Operational risk
Investment risk
Market risk
Environmental risk
Information risk
The definition of risk is, "the chance of something happening that will have an impact on objectives". The word 'risk' is usually associated with a negative event or issue and risks are generally regarded as something that should be avoided or minimised.
However, in reality activities involving risk are considered to have the potential for both positive and negative outcomes. The key is the risk equates to an outcome that may not be fully controlled or prevented.
Sound risk management not only contributes to good business and proactive corporate governance, it provides protection for management, directors and project managers in the event of adverse outcomes in two ways:
The negative outcomes of risk events may not be as frequent and or severe as they might otherwise have been
Those accountable for managing risk are able to demonstrate they have exercised an appropriate level of diligence in managing risk.
In most applications, risk equates to an absence of control, and while this may lead to positive results, the RM goal is to maximise our span of control.
Excerpt from Certificate IV in Credit Management
For more information on how The Australian College of Commerce and Management can help you and your business with any training needs - Call 1800 111 700, email courses@austcollege.edu.au or visit – austcollege.edu.au