Plant a Tree Program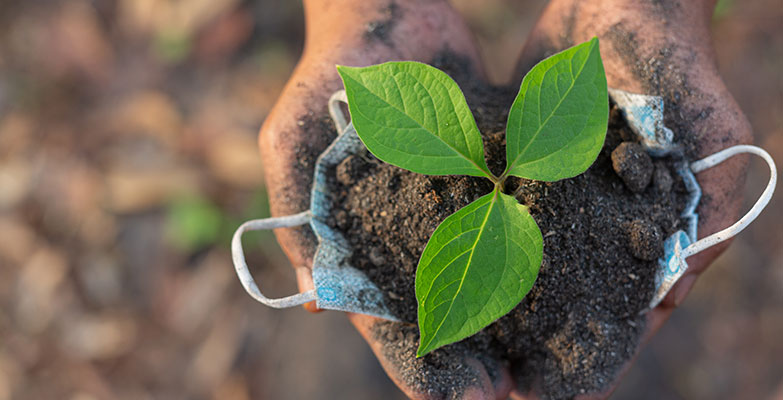 Planting native trees in key areas of Australia is an important steps towards regenerating damaged landscapes, supporting native wildlife and creating a carbon sink.
ACCM has joined a number of plant a tree programmes that will see a native seedling planted in identified areas of significance for every student we enrol in 2022.
Rainforest Regeneration in North NSW
We have partnered with ReForest Now to regenerate subtropical rainforest areas.
ReForest Now grow over 100 subtropical rainforest species at their nursery in Mullumbimby. They ensure high genetic diversity to build a resilient rainforest for the future.


The trees will go to one of several sites they are working on in the Byron Shire of New South Wales. This region was once home to Australia's largest expanse of subtropical rainforest - the 'Big Scrub'.
Every tree contributes in restoring a critically endangered ecosystem and supports threatened species that once thrived there (including the koala, platypus and Richmond birdwing butterfly).

The trees we have funded to be planted will also sequester carbon for years to come, taking immediate action and mitigating the impacts of climate change.
It is conservatively estimated that ~5 trees can offset 1 tonne of C02e (carbon dioxide equivalent), noting that subtropical rainforest has a huge carbon storage capacity with multiple, dense vegetation layers.
Read More About the ReForest Now Planting Projects
Conservation Program at South Coast 'Wilyun Pools' in WA
This plant a tree program through Carbon Neutral aims to protect and restore native vegetation and create crucial habitat in a Global Biodiversity Hotspot on Australia's Southwest coast on Menang boodjar near Albany.
A biodiverse mix of native trees and shrubs are planted to create wildlife corridors that connect to nearby nature reserves and remnant bush.
This is restoring shelter, protection, and food for the endangered Carnaby's Black Cockatoo (ngolak), Forest Red-tailed Cockatoo (karak), Australasian Bittern (boordenitj), and Painted-button Quail (boorloom) among hundreds of other plant and animal species.
Yarra Yarra Biodiversity Corridor
As a key platform in our carbon offset program with Carbon Neutral we have contributed to the Yarra Yarra project.
This project aims to link small patches of remnant vegetation and nature reserves in the Yarra Yarra Biodiversity Corridor by planting mixed native tree and shrub species on degraded ex-agricultural land.
Through planting species highly adapted to the region the revegetation project encourages the reintroduction of endangered species and combats desertification in this Global Biodiversity Hotspot.
In addition to capturing carbon, these plantings provide crucial habitat for thousands of species of unique wildlife.
Co-benefits include employment and training opportunities for local people, contribution to local business and positive engagement with Indigenous communities.
Read More About the Yarra Yarra Biodiversity Corridor
Every Student = Another Tree = Another Step Forward
Our commitment is to ensure that at least one plant is funded for every student we enrol.
You can join these and many other programs and even plant native trees in your own yard.
Photos copyright ReForest Now and Carbon Neutral