Illawarra Training Awards – Recognising Hard Work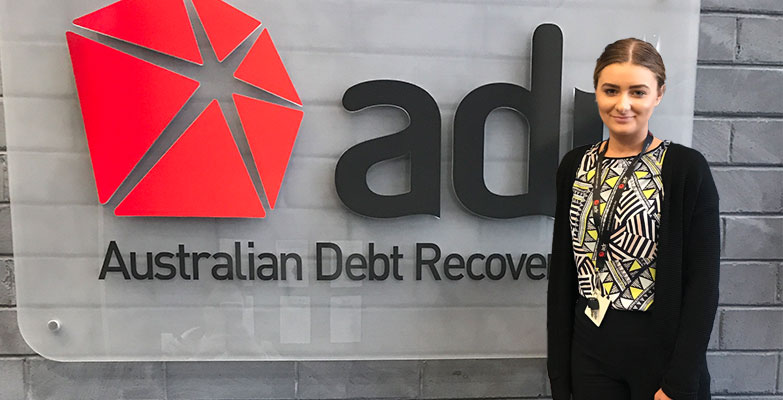 ADR trainee and ACCM student, Bianca Hegedus, is heading to the Illawarra Regional Training Awards.
Bianca is currently completing a Certificate IV in Financial Services through a traineeship with Australian Debt Recoveries (ADR).
Bianca is one of over 60 students to complete a qualification whilst employed with ADR. Student Adviser, Leanne, was extremely impressed with Bianca's dedication towards her studies, and made no hesitation when it came to suggesting Bianca be put forward for the Awards.
When hearing the news that she had made it to the Illawarra Regional Finals, Bianca said
"It gave me a sense of fulfilment and satisfaction, to know that the hard work I'd put in to completing the course paid off. Not only that I'd completed the course, but that my hard work had been recognised."
When asked how she would describe her experience studying with ACCM, Bianca replied
"The college provided support that was second to none. All the staff are helpful and provided assistance throughout the whole course. If I ever needed any help with anything they would be the first I call because of how much they would help. If you were stuck on a question they would take the time to explain it and ensure I understood before I hung up the phone. I would honestly suggest ACCM to anyone wanting to study a course. I have recently started another course with ACCM as well."
The Illawarra Regional Training Awards will take place on June 30th 2017 at Villa D'Ora, where Bianca will hopefully take home the Trainee of the Year Award 2017. If successful, Bianca will then represent the Illawarra at the NSW State finals in September.
We wish Bianca the best of luck.