Illawarra and South East Regional Training Awards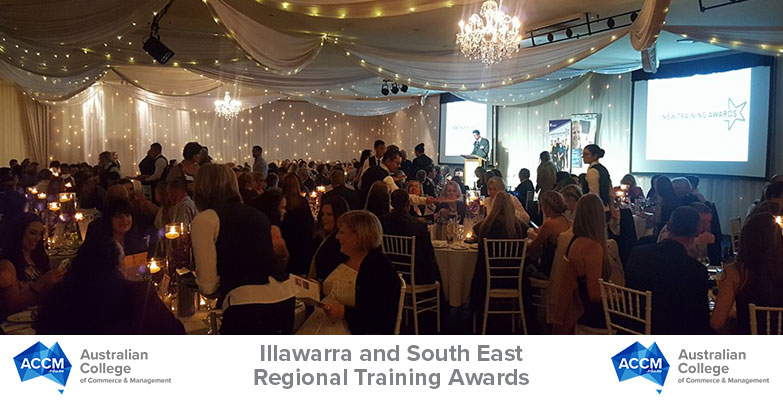 What a fabulous venue for this year's awards. The mood at Villa D'Oro was charged as the 25 finalists, their employers, trainers and families settled in for a lovely night of goodwill, good fun and excellent food.
Amongst the 25 finalists was our very own Amanda Piatek, nominated for her hard work towards her Certificate III in Events. Amanda was thrilled to have been nominated for the Illawarra and South East Regional Training Awards and even more excited when she was awarded Regional Trainee of the Year in the Events and Tourism category.
It wasn't only Amanda that was representing ACCM. Peter Soens was also nominated for his dedication towards his Certificate III in Financial Services studies. Peter is currently completing his traineeship with host employer NAB through Aboriginal Employment Strategy Ltd. AES are dedicated to placing unemployed Aboriginal and Torres Strait people into careers and coach each career seeker to achieve great results and career development.
There was huge support for both finalists. As well as family and friends our nominees were also joined by ACCM Managing Director, Lisa Jones and our Director of Training Services, Chris Czarnosz.
We'd like to extend our congratulations to all of the regional finalists and wish all the best for the future.