Hi-Vis PD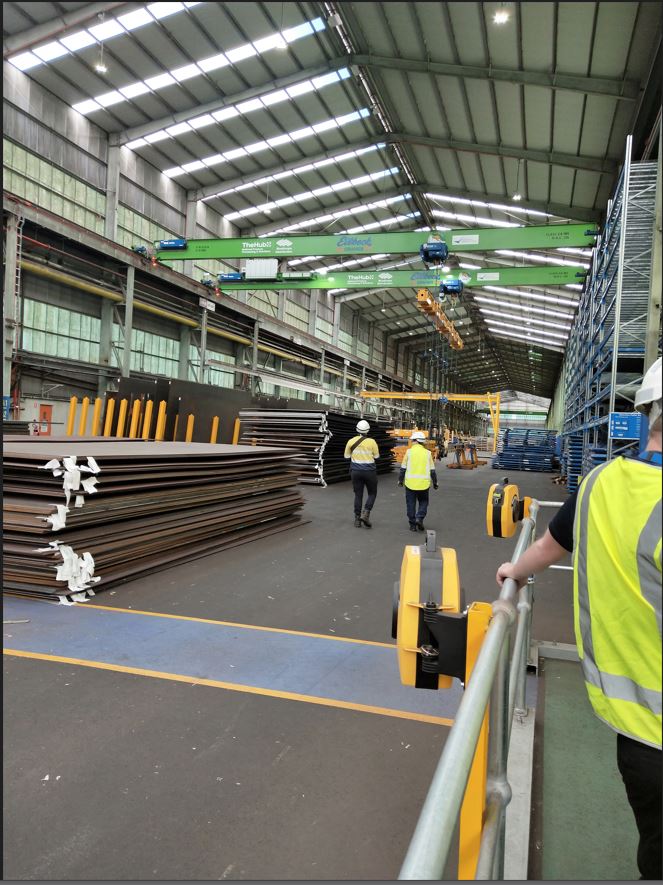 Where are our Trainers when they aren't in the office … Well – onsite at different workplaces of course…
The Bluescope National Product, Processing and Solutions Hub was todays location.
Three of our Trainer/ Assessors went to the Unanderra site and looked at specific site safety management processes, storage arrangements and manual handling.
We have 6 staff with a variety of supply chain and warehouse backgrounds. Today our team of 3 female assessors joined the majority female staff working for the Bluescope "Hub". Our enrolments reflect a growing trend for females joining the supply chain workforce in a wide range of roles.
The Hub offers an onshore supply of quality steel and aluminium, with plate of all thicknesses up to 150mm stored on site.
The Hub utilises a state of the art, MicroStep multi-functional processing line to deliver both Plasma and Oxyfuel cutting capability.
This allows them to provide unique, optimal solutions while maintaining cut tolerances to meet or exceed ISO9013 standards.
In addition to thermal cutting, they have an operational capability to deliver on a range of high-end products solutions, including complex variable bevels, drilling and tapping capabilities rounded off with a variety of marking functionalities including etching, laser and inkjet marking.
After being cut and processed on site the products are then transported across Australia.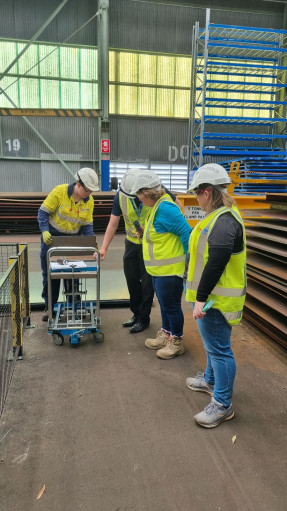 Safety is critical in all supply chain roles. Todays visit focussed on the safety of manual handling. While the plates are moved by overhead crane; the smaller finalised products must often be moved manually.
While small in size, a steel item is extremely heavy. So trolleys are an essential item of safety equipment.
Good posture and housekeeping practices are also vital.
The trolleys used are height adjustable – to meet the different requirements for individual staff.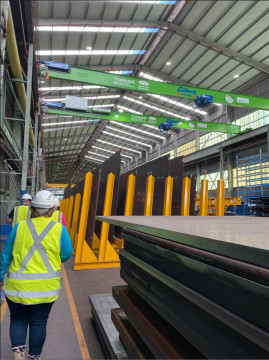 The Hub also has a range of storage and goods movement processes to address the product range and high demand products.
High volume plates are stored flat; while less common products are in the uprights to allow easy identification of the right product.
Aluminium plates were palleted in common sizing.
The storage solutions ensure that products are easy to access and time wastage in getting the right product is limited.