Custom Training Program for GT Insurance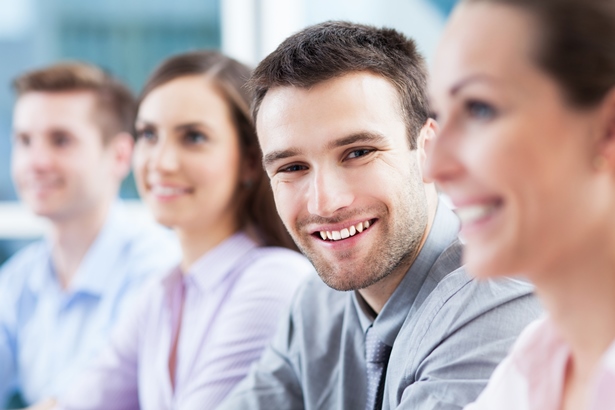 Delivering Great Customer Service Through Professional Development
GT Insurance are a leading provider of specialist insurance solutions for the transport and heavy motor industry in both Australia and New Zealand. With offices across Australia and New Zealand and a team of over 120 staff, they understand the importance of developing and building rewarding careers for their new recruits, right through to senior management.
GT Insurance offers all of their staff opportunities to grow and further their career, in recognition that higher skilled and motivated staff are the key to GT Insurance maintaining its industry reputation for customer service excellence.
"This commitment to training aligns with our business driver to develop the knowledge and skills of our employees to position GT Insurance to provide competitive products, and market leading skills, knowledge and service, to intermediaries and clients." - Greg Walsh, GM of Corporate Services
What GT Insurance needed
Being a huge part of the Insurance industry, GT Insurance knew that to be able to continue to grow in such a competitive market, even in niche fields such as heavy vehicle insurance, they needed all staff to be up to date with industry trends and to continue the development of their highly customer focused team. On top of this, they needed the programme to be cost effective and specific to the needs of their business.
What ACCM Delivered for GT Insurance
GT Insurance and the Australian College worked together to develop a unique learning experience that aligned continued professional development and business goals of GT Insurance. Since May 2012, GT Insurance has enrolled 71 staff into various qualifications, with an impressive 91% completion rate so far. After such a successful start, some staff are now undertaking their 2nd or 3rd qualification with the College.
GT Insurance is keen to encourage learning and development for all staff throughout the company and to create career pathways. For example Certificate III in General Insurance- Certificate IV in General Insurance – Diploma of General Insurance. GT Insurance, in partnership with the College, have been able to access available government subsidies to be able to offer nationally recognised qualifications to GT staff in fields such as General Insurance, Business Administration, Business, Bookkeeping, Business Sales, Frontline Management and Legal Services.
This partnership has enabled GT Insurance to greatly reduce its training costs, without compromising training quality.
Utilising the Traineeship Program
Until GT Insurance started working with the College in 2012 they didn't participate in the traineeship program and were unaware of the various funding options available to assist with staff development. Our partnership allowed us to identify the best funding options available to make these programs a reality.
Over the last 3 years GT Insurance has accessed a variety of funding options including traineeships, National Workforce Development program and the Strategic Skills program. As the College offers a blended form of delivery including online access, coaching sessions and face to face workshop programs this has allowed the training programs to expand into GT regions nationally. The College has encouraged GT Insurance to participate in the NSW Training Awards for the past few years and one staff member, Brook Wright was a finalist for Trainee of the Year in the 2013 NSW Training Awards. GT Insurance is quite unique in its approach to training and encourages staff to continue their professional development, whether there are funding options available or not.
Design, Develop, Deliver - Let ACCM work with you on your customised training program
Are you after a training program that suits YOUR business?
We understand that every company is different and developing a training program that is relevant to your business, is our business. If you would like to discuss how we can work together in developing a training program to suit your business needs, don't hesitate to get in touch!
Email - courses@austcollege.edu.au Call - 1300 769 690 Visit - austcollege.edu.au