Daria Gann - Preparing for State Finals.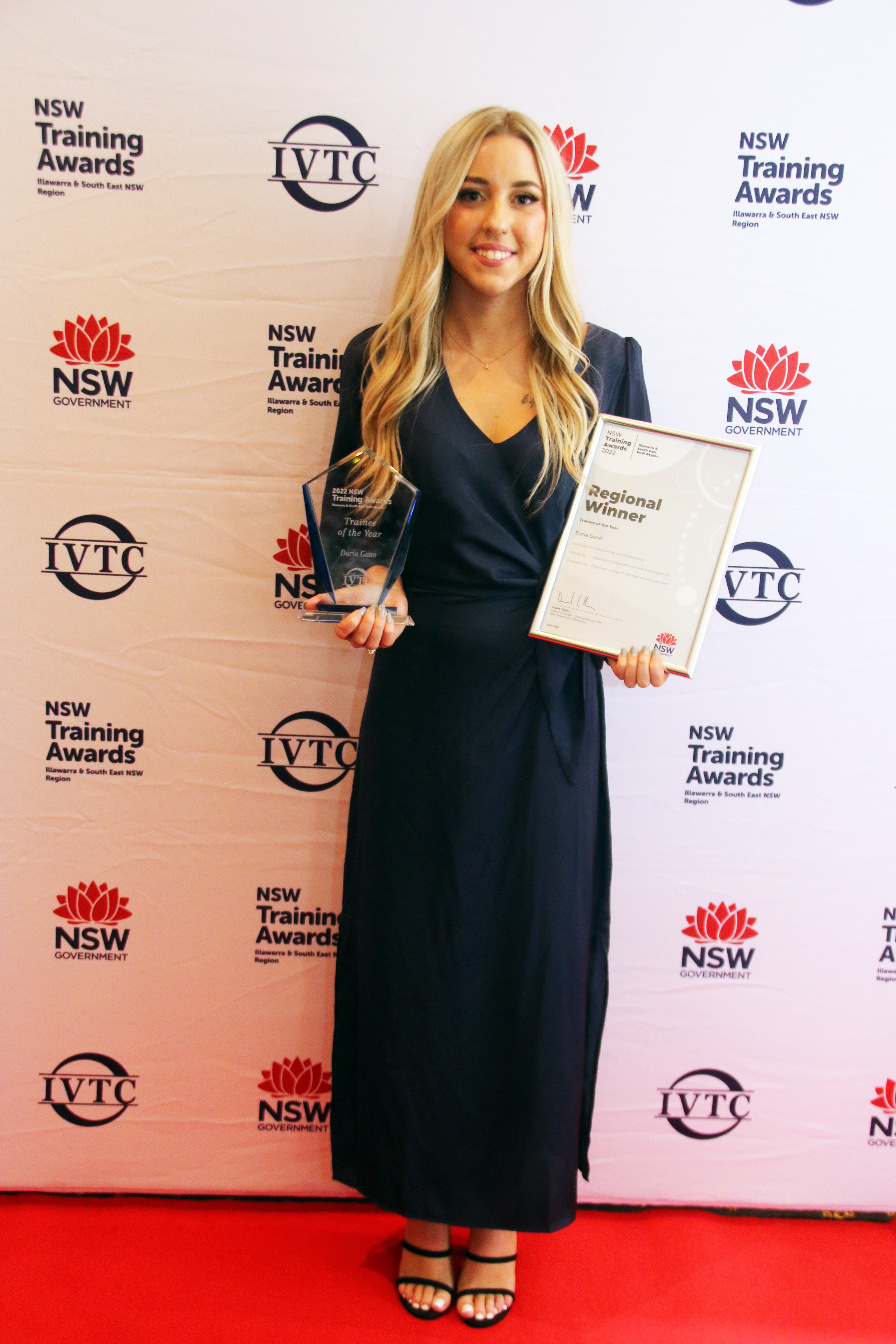 Daria Gann - Preparing for State Finals!
Every year, thousands of students across Australia vie for the coveted Trainee of the Year Award, and this year has been no different. The criteria for capturing these honours is always tough and competitive.
Among the hundreds of initial nominees across New South Wales, ACCM had multiple students nominated for their regional awards.
Last month our very own Daria Gann was awarded the NSW Training Awards Illawarra/South Coast Trainee of the Year.
Daria's growing skillset and dedication towards her role was continuously recognised, not just by us here at ACCM, but now also NSW Training Awards.
What this means, is that Daria will now be heading to the National Training Awards, where just one representative from each state is selected as a finalist in their nominated category.
We are extremely proud of Daria and believe we have put forward a great candidate.
We wish her the best of luck!