IDEXX - Creating a Unique Learning Experience to Meet their Goals!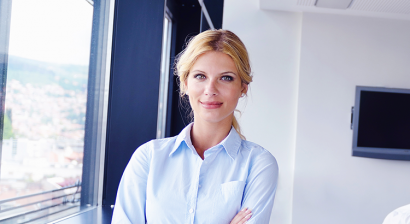 IDEXX is a leading service provider and supplier for Australian and New Zealand's animal health sector.
They are the only laboratory in Australia accredited by both the National Association of Testing Authorities (NATA) and the International Standard for Organisation (ISO). IDEXX employs over 200 staff nationwide across a broad spectrum of specialties; including veterinarians, scientists, laboratory technicians, sales staff and a full range of corporate management and administrative staff. IDEXX achieved their current market success through proactive leadership, product innovation, recruiting the best and brightest in their fields and cultivating a strong organisational culture.
"The Australian College has provided an outstanding learning and development environment by understanding our business and organisation needs. They have created a supportive environment whereby team members who have participated in the IDEXX Emerging Leaders Program have developed skills to assist in their professional & personal development. The five year partnership with the Australian College speaks for itself". - Tim White Senior Director, Regional General Manager Australia & New Zealand
What IDEXX Wanted from their Leadership Program
To secure their future success IDEXX began identifying those outstanding team members who could step up into leadership roles with the right development – "IDEXX Emerging Leaders". All IDEXX needed was the right training partner and a delivery program that would ensure leadership results and create a strong mutually supportive network of emerging leaders ready to step up to the challenge when called upon. That's where the College comes in….
How ACCM Achieved 100% Success Rate
IDEXX and the Australian College worked together to develop a unique learning experience that aligned the leadership development and business goals IDEXX needed to prosper in a competitive marketplace with a tailored Certificate IV in Leadership and Management programs delivered by the College's skilled trainers.
To date, the Emerging Leader's program has enjoyed an astounding 100% success rate with over 50 talented graduates. Even more importantly, many students have successfully taken on mid and upper-level management positions supporting IDEXX's goals across Australia.
How was this success possible?
The College worked closely with IDEXX leaders to truly understand their organisation needs, strategic focus, organisational culture and the goals of their Emerging Leaders program in preparing for the future. This allowed us to create a course that laid the solid foundation needed for future leadership excellence. Critical to that success were our tailored face-to-face training workshops. These sessions allowed students to explore and share their understanding of leadership and management within IDEXX under the guidance of our experienced and talented trainers. Leadership theories, solutions and application were then discussed in the context of their actual workplace roles with results that could be directly applied to the real-world issues they faced daily in support of IDEXX's business goals.
Exceeded Expectations...
The Australian College long-term partnership with IDEXX Laboratories and their outstanding Emerging Leaders program has exceeded the highest expectations of their Senior Director, Regional General Manager – Australia & New Zealand, Tim White. This tested and proven leadership program has been customised to align IDEXX's internal leadership development and business goals with the nationally accredited Certificate IV and Diploma of Leadership and Management qualifications.
The College has run similar tailored Leadership and Management programs for a wide range of clients with the same outstanding results. Our success stories include programs designed for Fujitsu Australia, the Australian Defence Credit Union, Alpine Nurseries, Australian Business Apprentice Centre, Datacom Connect and multiple City and Shire Councils.
Design, Develop, Deliver - Are you after a training program that suits YOUR business?
We understand that every company is different and developing a training program that is relevant to your business, is our business. If you would like to discuss how we can work together in developing a training program to suit your business needs, don't hesitate to get in touch!
Email - courses@austcollege.edu.au Call - 1300 769 690 Visit - austcollege.edu.au