Child Sponsorship - Giving Back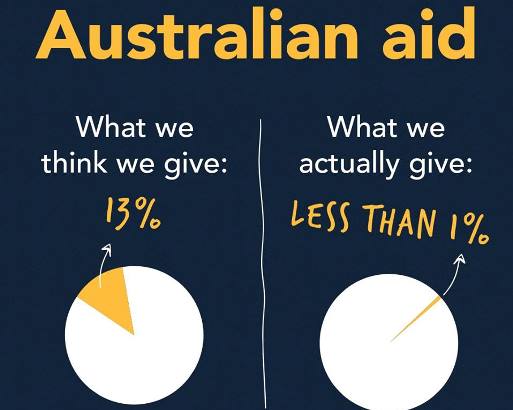 Like many people in Australia, many College staff are travellers who have been privileged to travel to different parts of the world.
We are often in countries where food, clean water and education aren't available.
So we have sponsored many children over the years and watched them and their communities benefit from programs run though ChildPlan, World Vision, I-India and Plan Australia.
ChildFund Australia - Helping Papua New Guinea Families Fight Poverty
ChildFund Australia is active in fighting the battle of hunger, starvation and lack of drinking water in many countries across the world, including a close neighbour of Australia - Papua New Guinea.
The College sponsors a 10 year old boy - Kowa Alex who lives in the mountainous Oman community (4 hours from Port Moresby).
Kowa Alec lives with his parents who are subsistence farmers who survive on what they can grow and hunt. To get to school Kowa Alex must travel for 4 hours.
He is learning English at school, and when he grows up Kowa Alec wants to be a policeman.
Plan Australia supporting children in Bangladesh.
The College sponsors Babita through Plan Australia. She is a 10 year old Hindi girl who has 2 sisters who all enjoy skipping, playing with toy cars and telling stories. When she grows up she wants to be a teacher.
Babita and her family have a house, but it doesn't have a toilet, running water or electricity. They have a water pump nearby, and use kerosene lamps for lighting.
When they can afford it - they like to go to the community TV - where they can pay to watch for a short period.
Sponsoring Ratha in Cambodia through World Vision
Ratha lives in the Chulkiri district in Kampong Chhang province with his parents and younger brother. He is in grade 3 at primary school and enjoys Khmer studies. He is also very good at singing and enjoys walking.
When Ratha grows up he wants to be a doctor.
The World Vision Area Development Program that the College sponsors helps Ratha's village with pumping wells and water filters to improve access to safe water. They also provide sponsored children with books and pencils for school.
Through Plan Australia Supporting Families After the Earthquakes in Pakistan
The College sponsors 2 children in Pakistan. 12 year old Waqas Muhammad who lives in the province of Punjab in Pakistan, with his 3 brothers and sister. His father is away from home most of the time as he has a job as an army officer.
Waqas has chores to collect wood for the family stove but can't study after dark as the family house uses kerosene lamps for lighting.
The College sponsorship was increased to another child after learning of the devastating affects of the earth quake and its impact on Plan Australia's capacity to support small villages. Our second sponsored child is Muhammad Adnan who is only 4 years old. He lives with his parents, grandparents and 2 brothers in a small house.
Sponsoring Stefany in Brazil through Plan Australia
After spending her 40th birthday in Brazil, College Director Lisa Jones was inspired to contribute back to such a beautiful country.
Stefany is a 9 year old girl who lives in a very poor part of Brazil with her mother and 3 little brothers. She loves to ride her bike to school where she attends 2nd grade. Her favourite subject is English.
Stefany likes to dance and to play with dolls.
Child Sponsorship in Peru
Delfina lives in the Cusco province, famous for Machu Pichu and the Inca Trail. She goes to school and is in 4th grade, Delfina's favourite subjects are mathematics and communication.
Delfina's family are subsistence farmers who grow potatoes, barley and have some sheep and alpacas that they use for wool.
Plan Australia sponsorship in Uganda
9 year old Christine like many children in Uganda lives with her grandparents who are peasant farmers in eastern Uganda. In the dry season it is a walk of over a kilometre to the river to get drinkable water.
Uganda, like many African and Asian countries is seriously affected by HIV / Aids. Education to prevent contracting the disease is a crucial part of the needs for their country.