Carbon Emissions Offset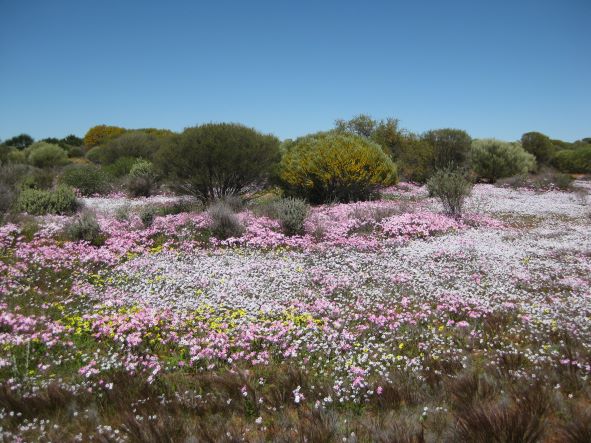 The ACCM Chosen Carbon Offset Program
While we try and eliminate as much as we can, everyday life generates carbon emissions.
Where we can't eliminate the activity that generates the carbon - we have committed to offsetting it through a carbon offset program.
Our chosen carbon offset program with Carbon Neutral has the added benefit of providing a habitat for endangered species in an Australian designated Global Biodiversity Hotspot.
About Yarra Yarra
Biodiverse Reforestation Carbon Offsets remove CO2 from the atmosphere every day. This project is also helping to restore an environment. It enhances our shared natural capital with habitat restoration and land conservation and brings social and economic benefits.
The Yarra Yarra Biodiversity Corridor plantings are located in the northern wheatbelt of Southwestern Australia. The region has an exceptionally high number of plant and animal species found nowhere else in the world. It has been identified as one of 35 global biodiversity hotspots for wildlife and plants, and the first one identified in Australia.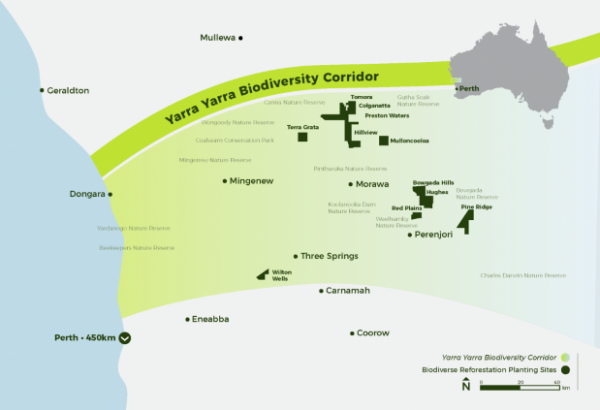 The Yarra Yarra Corridor was once an area of vibrant woodlands. But since the arrival of Europeans in the early 1900s years ago, approximately 97% of the vegetation has been cleared for traditional farming practices.
Now, due to problem soils and a drying climate, parts of the landscape are not suitable for traditional agriculture. The loss of habitat has also caused native species to be under threat.
Tree plantings are a key part of rehabilitating this land.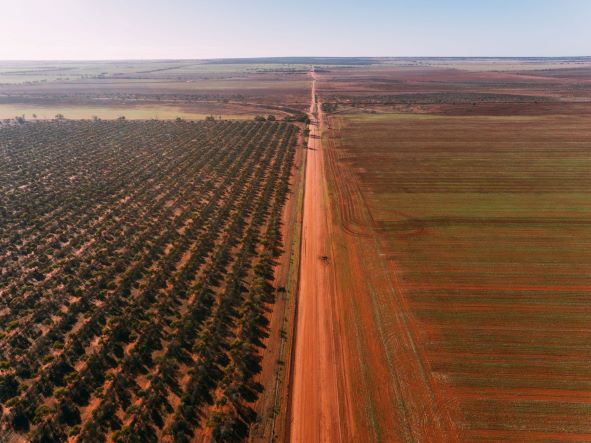 Planting trees and shrubs is however part of a much larger vision.
The goal is to link small patches of remaining vegetation and 12 nature reserves to create a green corridor to help restore ecosystems and preserve threatened and unique flora and fauna.
Diversifying the Yarra Yarra (c) Carbon Neutral
About Carbon Offsets
The Biodiverse Reforestation Carbon Offset planting sites will, conservatively, sequester 120-180 tonnes of CO2-e per hectare over 50 years.
To project how much CO2 the trees will sequester (both above and below ground) at a given location over 50 years, scientifically developed allometrics have been applied. This methodology is in line with Gold Standard Foundations' Land Use and Forests (LUF) framework.
All projects in the Yarra Yarra Biodiversity Corridor have a Carbon Right and Carbon Covenant registered on the land title. The Carbon Covenant details land and tree management obligations. For example, trees may not be cut down for 50 or 100 years.
ACCM Commitment
ACCM has taken an offset of 150 tonnes of CO2 for 2022.
READ MORE About The Yarra Yarra Biodiversity Corridor