Business Innovation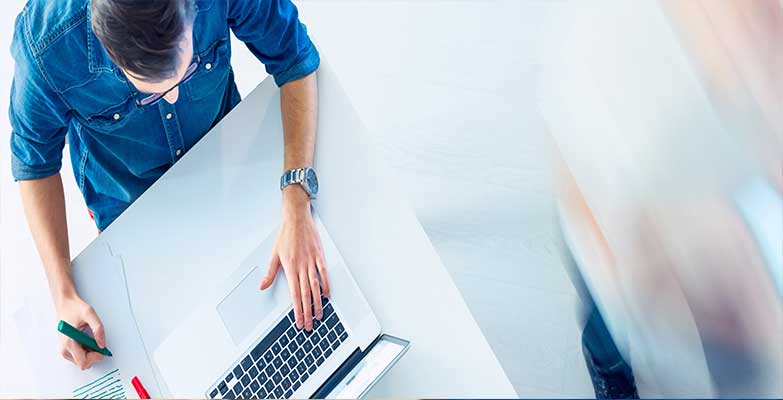 The Creative Process in Practice
Business Innovation: Being innovative requires you to think creatively to make things better.
Sometimes you will have an idea (or stumble across one) that seems so simple, you can't understand why no one has come up with it before. Other times you may look at a process or service and say, "we can do better." Either way you are on the road to business innovation. It will help if you look at the business innovation process as solving a problem - and problems are best solved by following a standard process.
Problem Finding
Use the below questions to find one you can tackle:
What would our customers want us to improve?
What are they complaining about?
What could they be doing better if we could help them?
What small problems do we have which could grow into bigger ones?
What slows our work or makes it more difficult?
What is frustrating and irritating to our team?
Fact Finding
Next, find out all you can about the problem:
Understand fully how different people see the situation (talk to them!)
Look at some data to see if the problem really exists
Understand customers' needs in more detail
Know what has already been tried
Understand any processes, services, or technologies you want to use.
Remember, the more people you talk to the quicker you can find out all you need to know. Most importantly, talk with others (team members, supervisors, etc) to make sure the benefits of solving the problem are worth the effort of fixing them.
Problem Definition
With all this information and feedback, you should be able to clearly say what the problem is (you don't need a solution yet!) Idea Finding Now think up as many ideas that can solve this problem as you can. Talk to other people and get their ideas too!
Selection and Evaluation
Once you have a number of possible solutions to your problem, it's time to select the best one. The best solution may be obvious. If it's not, then it's important to think through the different things that make some ideas better than others:
Which is the quickest
Which is the easiest
What will work best
What gets it done NOW!
Which is the cheapest
Once you've selected an idea, think about how you can actually do it and what the final results should be. You need to do this to make sure it will work!
Planning
Once you've selected an idea, and are confident that your answer is the right one, it's time to plan its "implementation" or making it happen. Action Plans help you manage simple projects – these lay out the who, what, when of putting the change Sell the Idea Now you'll have to sell the idea to the people who must support it. These may include your supervisor, team members, or other stakeholders involved with approving or implementing your idea. Be prepared to explain:
What the problem is
Why your idea is the right solution
How you will get it done
What resources you need
Action
This is where all your work and planning pays off. Your first try may not always be your last try! Take the feedback that is offered to you and step back into the Simplex process at the right stage to keep innovating!
Presenting your Innovative idea
Putting your ideas forward in the right way and the right format is very important.

The next chapter covers presenting your innovative idea.
Excerpt from module 'Business Innovation' For more information on how The Australian College of Commerce and Management can help you and your business with any training needs - Call 1800 111 700, email courses@austcollege.edu.au or visit – austcollege.edu.au