ACCM - An Award Winning Team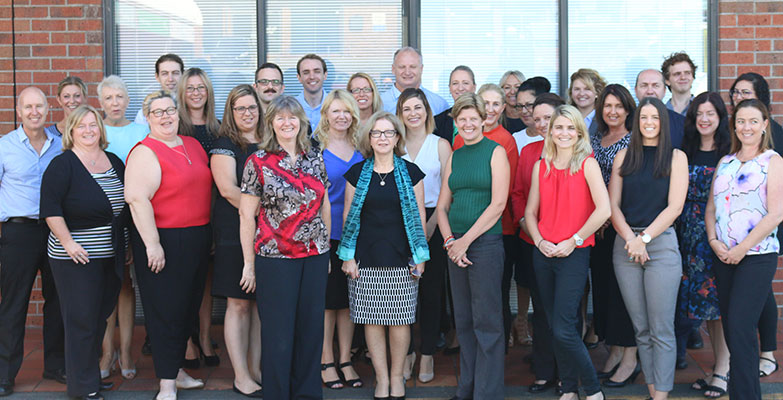 ACCM is a finalist in the 2017 NSW Training Awards for "Large Training Provider of the Year"!
In a category traditionally dominated by government TAFEs and private corporations, how did ACCM rise to the top three providers in NSW?
The single biggest factor that sets us apart from other training providers is our staff. All of our Trainers and Assessors come directly from their industry with a passion for training. The years of industry experience they bring with them directly benefits our students and clients.
Here are just a few examples of how that experience delivers the ACCM difference.
Rachel Barber, one of our business team professionals, recently earned a rave Facebook post from a delighted student.
What did she do so well? Rachel used her industry experience to design a tailored course that perfectly suited her student's career goals. The ability to match workplace skills with specific subjects ensures our qualifications delivered the right results.
Leoni Thompson has 15 years' experience in financial institutions, with expertise in insurance and mortgage broking. Wherever possible Leoni tailors each Role Play to the exact financial products or customers her student's support daily. Leoni's passion and depth of experience ensures each student gains experience that relates to what they actually do!
Kima Currie has years of front-line experience in the legal industry. Kima found that one of her students was having trouble applying our course to the unique focus of her own firm. Extensive industry experience allowed Kima to bridge the gap! Kima quickly contextualised both the learning and assessment materials to be relevant and useful to our student's actual role.
When Spotless, a major Managed Services business, wanted to take their Customer Service to a new level, they called ACCM. We immediately put Pauline Farrugia, our industry expert in Customer Service and HR, on the job. Pauline worked tirelessly with Spotless' management to fully capture their service needs. Then she designed a program that combined industry best practices with Spotless's existing systems and processes. The result? Spotless quickly exceeded all Service expectations for a major new contract.
Our success across our 21-year history has proven the wisdom trusting in the value of industry experience. And we don't plan to change now.