An AMAZING Day!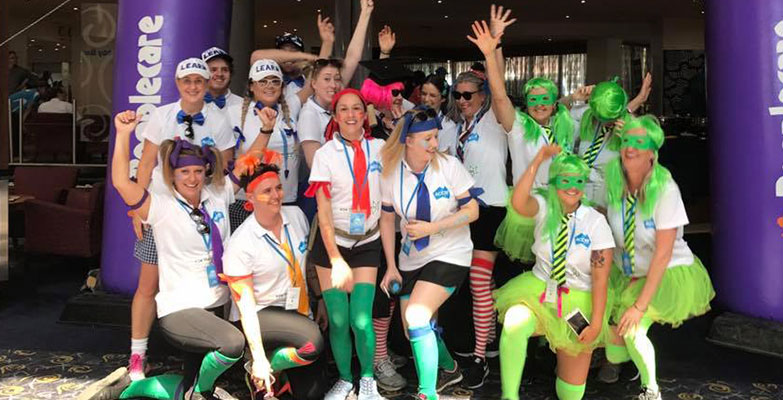 On September 29th 2017, eighteen Illawarra businesses came together to compete in the Amazing Race Wollongong. The purpose of the event was to help support the local community and raise much needed funds for four deserving charities.
Host business Novotel Northbeach and major sponsor Peoplecare, ensured that the Amazing Race Wollongong celebrated its seventh year in style. Local TAFE students studying the Diploma of Events helped organise and coordinate the day, ensuring a smooth and professional event took place.
ACCM was proud to be a part of the day, submitting 4 teams to take on the 20 challenges set. Feel the Learn, Grade Runners, Teach for the Stars and College Ninjas, turned up in style and team Teach for the Stars have the "Best Dressed" certificate to prove it!
Over the course of the day, teams had to navigate their way around Wollongong CBD completing challenges that included: stand up paddle boarding, t-shirt printing, fastest ice cream eater and an extremely popular burger eating challenge.
Once the challenges had been completed, the teams made their way back to the Novotel Northbeach for the winner's presentation. Teach for the Stars managed an impressive 4th place, and as mentioned earlier, won the prize for Best Dressed. ACCM was also recognised as the "Highest Fund Raiser" for the event after a fortnight of charity raffles, sausage sizzles (thank you Hasties Top Taste Meats), and cake sales (obviously).
The four charities that benefited from the race were:
- Kokoda Youth Foundation
- The Garvan Institute of Medical Research
- Lifeline
- AIME Mentoring.
ACCM look forward to next year's event and we hope that we see you there too.