Affordable Ways to Recruit and Skill Up a Medical Receptionist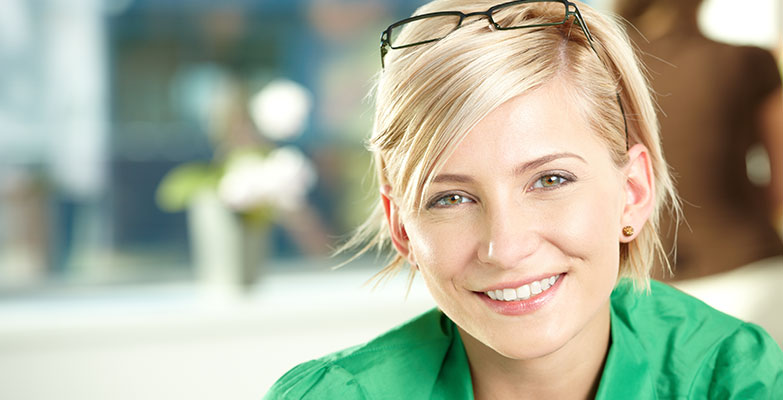 In the Medical Industry, the task of finding great support staff can be difficult. In this article we look at the most common ways to recruit and skill up medical receptionists; and the government incentives to help you.
An Experienced Administration Person
A common approach is to hire staff with general administration experience and, over time, hope that they adopt the right practices and medical industry knowledge to effectively support you and your patients in your busy practice.
The problem with this, put simply, is that it doesn't always work.
An experienced Administrative employee will bring an effective work flow process, knowledge of how to prioritise tasks and will be able to organise and manage a diary. What they won't be able to do is:
- Prepare and process medical accounts
- Apply the principles of confidentiality, privacy and security within the medical environment
- Interpret and apply medical terminology appropriately
- Maintain patient records
Of course there are people out there that have the experience needed to perform all of the above tasks brilliantly and effectively, but unfortunately, they are few and far between. To fast track these staff consider enrolling them in Certificate III in Administration (Medical Administration) and have that key industry knowledge covered in the beginning subjects. Later in this article we talk about how to do this in a really cost-effective way.
In this way you can take on an experienced administrative assistant and provide them with the necessary medical industry knowledge.
Plan B – Use Traineeships as the Employment and Skill Pathway
Hiring a trainee is one of the most efficient and cost effective ways to find the right staff for your Practice. From Day 1 you are setting the benchmark. Your employee will learn the necessary skills and knowledge needed to help run a fast paced and (extremely) busy practice. This will ensure a high standard of service that you and your patients expect.
A lot of people think that a traineeship is only available to new employees. This isn't true. If you have a full-time employee that has been with you for less than 90 days, they are eligible to be employed as a trainee. That window is extended to 12 months for part-time employees!
Doctors and Practice Managers see the benefits in having staff that are trained to meet their industry benchmark. The formal coursework, combined with the practical on-the-job experience are really are made for each other.
The Federal Government also sees the many advantages in having skilled formally trained staff in this very competitive world. So much so that they offer very attractive incentives: up to $4000 in Federal payments to employers along with further Payroll Tax and other benefits for eligible businesses.*
State Governments are starting to come on board too with some states offering funding upfront for course fees. In NSW for example a Traineeship costs just $1000.
How do we know that traineeships work? ACCM has been delivering Vocational Education and Training for over 20 years. We have SUCCESSFULLY delivered over 8000 traineeships so we know what we're talking about. ACCM can help you arrange and deliver these Traineeships. In fact, ACCM has for many years now been one of the largest training providers in the areas of Business, Finance, IT and Accounting with a reputation of excellence in service, student support and flexibility to suit your workplace.
Can you really afford not to have your staff skilled with a national recognised course that ensures they meet current Industry Standards?
Medical Administration – A Course Valued By Students
It's not just employers that are seeing the benefits. ACCM students regularly tell us how much they enjoyed and gained from their study experience. This is what Sarah, a Certificate III in Business Administration (Medical) student had to say:
I completed a Certificate III in Business Administration (Medical) with ACCM in 2014, of which I can only provide positive feedback.

The level of student support was well above and beyond average. I received phone calls on a regular basis to check up on my progress and see if I had any questions. I was provided with great resources, and any questions I did have were always answered efficiently and professionally.

My business career begun with ACCM, and it certainly provided a solid grounding for my job as a medical receptionist at the time. I would definitely recommend ACCM to family and friends, and should I chose to complete another business course in the future, I would not hesitate to choose the College.
Upskilling Your Existing Workforce
Remember option one – to take on an experienced administrative assistant and upskill them from day one by giving them the relevant, cost-effective training.
As mentioned earlier, some State Governments are offering funding for traineeships. Some states also offer subsidised training for these existing employees and those who aren't eligible as trainees.
An example of this is the NSW Government Smart and Skilled program.
Certificate III in Business Administration (Medical) is subsidised under that program, meaning the fees to do the course are just $1310 (or $1570 if they have already completed another course). This is the perfect way to deliver cost –effective and relevant training to your existing staff, as an alternative to a traineeship program.
If they have another administration qualification already – they simply have to complete the specialist medical subjects.
Plus, all ACCM courses are delivered by correspondence, so your employees can study during quiet times at the practice or at home. You get a qualified and efficient member of staff and they receive a nationally recognised qualification.
More Information
If you would like any more information on any of the above training options, or if you would like to talk about how ACCM can offer a tailored course to suit the specific needs of your Practice, contact:
Or speak to Jared or Karen on 1300 769 690
Wish to share this Article?
Permission is given to quote this article strictly subject to your article containing a direct link back to this page.