ACCM – Taking direct action to save the Rain Forests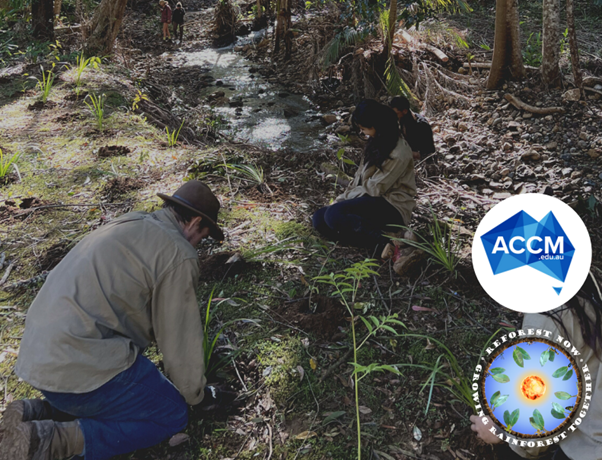 DID YOU KNOW?
This year, ACCM assisted with a commitment to plant a native seedling for every student enrolled in 2022, where 2,000 diverse rainforest trees have been planted by the ReForest Now team to remediate land in flood-affected communities in northern NSW, Australia.
The communities here were left devastated and isolated after severe landslides and flooding completely reshaped the landscape earlier this year.
The devastation to this region is at historical levels. At a site near Wilsons Creek, considerable damage and erosion occurred. It is worth noting that this happens worse where there is no intact rainforest in place, rather weedy overgrowth in previously cleared areas. Now that these areas are bare and eroded, ReForest Now have set about reforesting them with the right species.

Thanks to ACCM's contribution, a large variety of species were utilised, including Pencil Cedar, White Booyun, Black Bean, Native Tamarind, Brown Kurrajong, Black Wattle, White Cedar, Native Ginger, Cordyline, Blue Quandong, Lilly Pilly, Red Apple and more.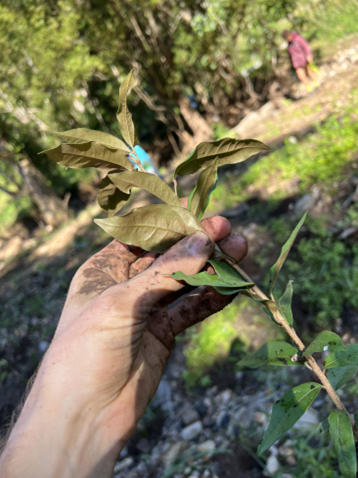 Not only do rainforests store copious amounts of carbon, they increase atmospheric moisture and act as a buffer against fire. They have incredible functions that mitigate the impacts of extreme weather events and protect communities.
This initiative helps contribute to fighting the biodiversity and climate challenges we're facing, and has numerous benefits for the local community including sustainable regional employment and disaster mitigation.
ACCM is proud to be able to assist and be apart of this timely project, and appreciative to the ReForest Team for all their hard work with the planting of this flora.