A Renewed Sense of Confidence - 2018 NSW Training Awards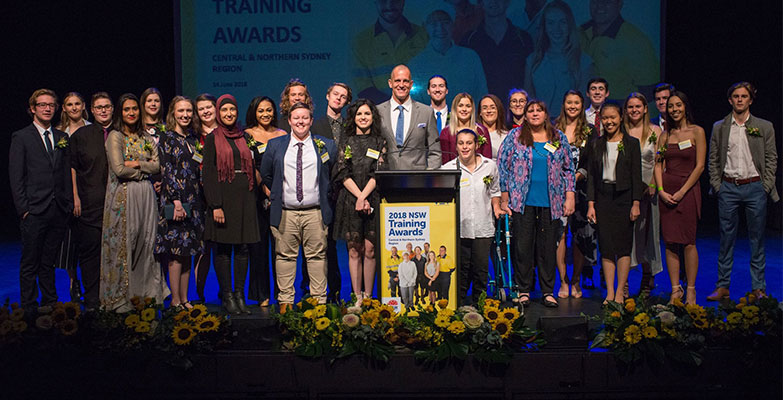 ACCM College student, Sarah Sherwood, was one of nine finalists vying for the 2018 Central and Northern Sydney Trainee of the Year Award.
Sarah decided on a complete change of career direction after 7 years in the hospitality industry. Family members already working in IT encouraged her to take up a position at Total Exact Solutions. Sarah completed a Certificate III in Business with ACCM College in 2016, reigniting her interest in Vocational Education and Training. Sarah was particularly taken by the idea of specialising in accounting. This idea was turned into reality in when Sarah enrolled in the Certificate IV in Accounting with ACCM College.
Total Exact Solutions Australia Pty Ltd develops and supports software for the radio and TV industry. Although originally hired as a receptionist, Sarah's role has expanded to include office administration, a large quantity of accounting and ad-hoc jobs to assist with business technical support. Sarah feels that her Certificate IV in Accounting has given her a greater understanding of many accounting principles, which she can apply on a day-to-day basis within her job.
"Without the training I received, I would still be working for a minimum wage. After studying, I have multiple certificates, glowing references and most importantly a renewed sense of confidence in my work. I can now prove to any employer that I have the skills they require."
Sarah's plans for the future include a Diploma of Accounting, setting up her own online business selling handmade craft items, fostering guide dog puppies and starting a family.
The winner of the Trainee of the Year Award went to Olivia Turner for her commitment to her Certificate III in Business.
ACCM College would like to congratulate all finalists on their achievements and we wish them the very best of luck for the future.