50 Feedback Competition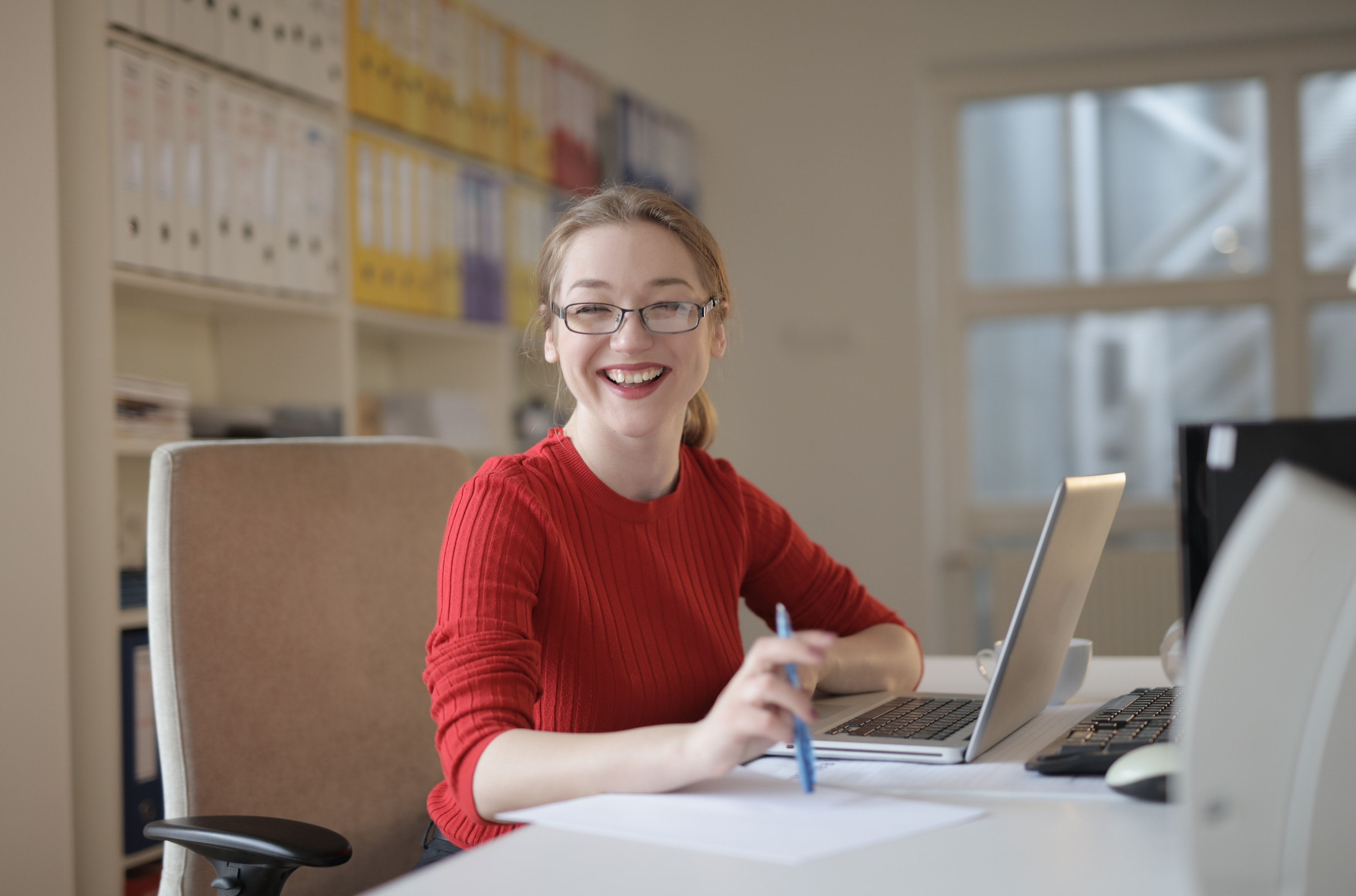 One sure way to find out how we can improve is to ask!
At ACCM we encourage our students to give us feedback about all aspects of their experience – from how they found the course materials to how supported they felt by their student adviser.
One way we collect this invaluable information is through our "50 Feedback" competition. Each month, we give our newly qualified students a chance to pick up a $50 voucher in exchange for their thoughts:
MAY 2023
My experience with ACCM was great my Student Advisor was very supportive and helpful when needed. During Practical exams those assessing were great and explained what the objective were for me to pass the exam. The work was straight forward and if in need of help I could always ask my advisor or call the collage for help to explain a question that I don't understand. They were always wanting feedback on the course contents; what you liked and what can be improved to make the course work more engaging etc.
Abby - Certificate III in Business
I thank ACCM for organising facilitating my Cert IV in business. The training has had a strong impact and positive influence on my confidence and skill at work. The Cert IV in Business's content is packed full of insight and practical skill that I can implement into my professional development. I have been wanting to get more information on this aspect, and this training has helped me to gain a more diverse information on it. Thank you so much. Although, it was a value-pack training, I expected more from the WHS sections, I think this could be revised to either provide more in-depth look into WHS or be removed entirely if a participant can provide RPL (as part of a certificate in a trade or WHS experience/qualification). Finally, the instructors and Student advisor at the ACCM exceptional and I cannot fault them with their esteemed support and communication. Thank you for the opportunity to study with the ACCM and I look forward to future course.
Nathan - Certificate IV in Business
I know that people don't often hear this, but i'd have to say that "I thoroughly enjoyed completing my recent studies to achieve my Certificate IV in Finance & Mortgage Broking" I made the decision to enrol on the course purely for the fun of it and also thought it would be beneficial for me to increase my own knowledge & experience in further supporting our team. What I didn't expect was the immense gratification & sense of fulfilment on completing each module, and with the support of Michelle, my Student Advisor, hugely contributed to my motivation and enthusiasm to keep going. Yep - just another qualification to add to my Resume, and "I have absolutely no future plans to become a Mortgage Broker, or even continue working in the industry" - but I by no means feel that completing the course was a waste of time. For me, it wasn't about which qualification I achieved. It was more to do with finding that feeling of self-accomplishment, doing something to keep my mind active and ultimately providing me with an overwhelming feeling of achievement and sense of well-being. As I am writing this post I am thinking about what my future may bring where I can continue to enhance my knowledge and experience and find that feeling of accomplishment again. "Nouveau départ" #accmstudy
Karen - Certificate IV in Finance and Mortgage Broking
APRIL 2023
I have been really impressed with the quality of the not only the training that ACCM has provided but the service as well. Once I was reaching my completion of the Diploma of Business I had 2 weeks to complete the work, marked and resubmit and be signed off from my Diploma. ACCM provided an excellent service while also ensuring I received quality training and feedback in a shorter time frame then usual. The whole team worked together to help receive the result I wanted to achieve and am very grateful.
Charisse - Diploma of Business

I have just completed my cert III in business. The ACCM was super helpful if I got stuck on any part of m learning. They were always quick to respond. The process of completing my cert ll was quick and seamless ! Jennifer Gilbert was my student advisor, She was fantastic throughout this process. She always made sure I understood anything I had asked and always made it known that she was available for help. She is a very wonderful advisor.
Lucy - Certificate III in Business


ACCM have been nothing but supportive through my journey to completing my qualification. ACCM have truly helped me to develop the skills and knowledge needed to progress and become successful within my career. After having completed my qualification I have developed both personally and professionally and have received such feedback from co-workers and directors.
Along my Journey, I was provided with a huge level of support and assistance from all staff. They opened my mind and I was shown that I had the competency to do so much more and could apply my knowledge to my job and my day to day life. I cannot thank ACCM enough for opening the door to many more career opportunities. These are skills that will remain with me for a lifetime.
Lakeisha - Certificate III in Business (Business Administration)

I enjoyed my short time doing my modules, it was so easy to balance out with work and my other commitments, doing this very has helped me gain so much more skills and awareness in a work place and I'm so happy I've now got a full time job because of my studies.
Taleesha - Certificate III in Business


MARCH 2023
I cannot express enough how amazing my experience has been with your institution. The modules were not only informative, but also visually appealing with an array of fonts and colors that made navigating the key titles and information an absolute breeze.

Your approach of implementing learning through multiple choice and short answer questions was an incredibly effective way for me to retain the material. And let's not forget the case studies! Following along with the scenario of Karry as the team leader was an absolute joy and the way they built upon each other was truly impressive.

But what really stood out to me was the role plays. The instant feedback from the student advisors allowed me to fine-tune my learning on the spot, and the promptness of assessment and question marking was simply outstanding.

And let's not forget about the amazing team you have in place. Every time I reached out, I was met with nothing but helpful, polite, and professional assistance.

Thank you for making my experience with ACCM College an unforgettable one. I truly hope my feedback captures the essence of my appreciation for everything you have done for me.
Vincent - Diploma of Leadership & Management


I just wanted to say how easy it is to deal with your team to complete my Diploma of Business.

Karolyn and the team made it so easy to work around significant life changes that caused significant delays in completing the coursework, which was never an issue and they were always happy to be flexible and able to help with solutions together.

All team members where always very approachable and were always happy to help.
It really made the whole process easy and enjoyable.

I would like to make it know that Karolyn has been fantastic to deal with and is a fantastic addition to your team. I am happy to discuss this further if you wish.
Naomi - Diploma in Business


I have just been successful in completing my Diploma in Business. I just wanted to say a massive thank you! Especially to my Training Advisor Karolyn Goldsbro who has been so supportive throughout my Diploma and constantly checked in and never stopped .

The process to enrol and complete my units online was very easy and not stressful at all and I received my qualification via email right away! The processing of things has been so quick, especially when it came to having my assessment submissions marked. encouraging me to achieve such a massive goal of mine. She has been so amazing and I am so grateful to have had her as my Training Advisor and want to give her the recognition she deserves. Thank you Karolyn!

I am so pleased to have completed my Diploma in Business with the college and would recommend the college to anyone!

Thank you so much again - my experience has been nothing but supportive.
Casey Moren - Certificate IV in Human Resource Management


I have recently completed my certificate 4 for finance and mortgage broking with ACCM.
I would like to provide feedback for the course. I found the course to be very informative and the lessons I learnt to be very useful in my day to day activities. I found the staff, especially Leonie, to be very helpful with all my questions.
Stephen - Certificate IV in Finance & Mortgage Broking

I have recently completed my Certificate 3 in Financial Services. My experience with ACCM has been very rewarding. I have gained so much knowledge and understanding, which I will take with me in my career moving forward.

I'm not going to lie, in areas the work was challenging but I expected nothing less. I love to push myself and I was lucky that ACCM has such a lovely staff that was one phone call away when I needed assistance and guidance.

I am so grateful for my experience and I am excited to move forward in my career with my new found knowledge. Thank you ACCM team, you have been great.
Maddison - Certificate III in Financial Services


My experience with ACCM, was really good.. if ever there was a need for improvement or help, it was so easy to get in contact with them. No matter who it would be. I've really enjoyed the course and highly recommend it for anyone.
Ebony - Certificate III in Business (Business Administration)


I am so grateful for the support and feedback I was given during my course at ACCM. Kate was always really supportive during my written assessments and gave really good feedback. All of the assessor's who assisted me with completing my role plays were also very effective with communicating what I needed to do and were more than happy to assist me when needed. I really enjoyed that it was a self paced course and that I could speed through it when I wanted to. Kate was also very supportive and made sure I didn't get burnt out, when she felt as thought I was pacing through too quickly she would check in to make sure I was okay. I would highly recommend ACCM to all my friends and family. My next course I would love to do is a practice management cert 4 or diploma, from researching I am not sure that is something you offer. If it is something you are considering on adding to the curriculum please let me know.
Katy - Certificate III in Business (Medical Administration)


My experience with ACCM has been great. Kristie was always happy to help and always reminded me of important dates. When I couldn't meet deadlines due to work commitments ACCM was always happy to rearrange dates.
Rebecca - Certificate III in Business Administration

The course overall was very informational and Deb as a teacher was outstanding. Her advise throughout the course was next level, she was always contactable. Her support was amazing and without her there I would not have gotten through this course. Only thing I would suggest is that if questions are being changed throughout the course, then let students know.
Sarah - Diploma of Project Management


My time with ACCM has been a pleasure. I've thoroughly enjoyed my studies, and this is a great entry-level course paired with the traineeship model to help me get started in my career.
As someone with no experience with an office-based career, I think the subjects did a great job at covering all of the bases, while still keeping it brief to serve trainees in various organisations. However, I do believe I struggled to apply some of the modules to my job, particularly Workplace Mail as I work in a mostly paperless office.
Overall, I would definitely recommend this course with ACCM to others, as it was the appropriate level of difficulty and it was always easy to get a hold of a trainer to assist with any questions. This is a good approach to online learning. I have also worked with ACCM in returning training plans and other correspondence due to my role within My Gateway. ACCM have always had great communication, and quick turnaround times in sending through new training plans.
I've had a great learning and working experience with ACCM, and I am now expected to study a certificate IV with ACCM as well. Thank you to all the trainers who've supported me during my studies!
Emma - Certificate in Business (Business Administration)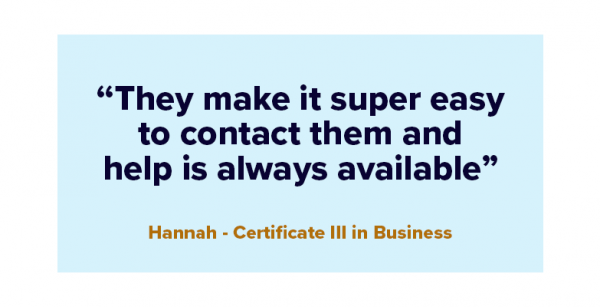 FEBRUARY 2023
My experience with the college overall was fantastic. Every staff member was super friendly and helped me out when I was stuck on certain questions with the modules. Webclass was very easy to navigate through and all the modules were pretty straight forward in regards to what needed to be done.
The questions were easy to understand and if I got stuck at any point I knew someone at the College could help me out.
The videos that were included in most of the modules were very useful.
I'd also like to thank my student advisor Jana for checking in to see how I was going and getting me across the finish line.
ACCM made this Cert III easier and more enjoyable to not only work through but to obtain.
Penina - CIII in Business (Business Administration)


ACCM is a great company to study with!
They make it super easy to contact them and that help is always available. Provided exceptional feedback and were a great support.
Hannah - CIII in Business


I just thought I'd provide some feedback on my short time with ACCM.
The amount of support I received was amazing and it made it so much easier for me to successfully complete my traineeship. The only negative thing I have to say is that it took quite a while to send out my completion certificate and the communication with my trainer once I have completed was terrible. Once someone completes their course work it should be easy to get the final transcript/completion certificate not a mission to mars.

On a nicer note, I have successfully secured permanent employment at my work place so thank you.
Jaime - CIII in Business


Just wanting to you know that I have had a great time study with ACCM.
The help and support were great throughout my online course.
Have really enjoyed it.
Cherika - CIII in Business


The quality of feedback I received through ACCM was great as I found all the training objectives were met, learning materials were helpful and the training organisation and trainers were knowledgeable about the training topics and are always willing to help!
Hoping to do another course through them again soon!
Brittney - Diploma of Leadership and Management


Throughout the duration of my course I had some personal health struggles that made it very difficult to stay on track with my studies. But the team at ACCM helped me complete the course and kept me updated on when my due dates were as well as multiple times offering further 1-on-1 support to ensure I completed my studies.
I cannot recommend the college highly enough and the entire process was made very simple. The content of the course was very informative while remaining easy to follow and retain.
I had to complete my studies extremely quickly in the end as I was so far behind. Tayla and Krystle were more than helpful, responding to my email as soon as they received it and then did my role plays with me that day to ensure I completed. This isn't about the gift voucher but more so a shout-out for your teams amazing work. The support and services you offer is truly something to be proud of and I thank you highly.
Samuel - CIII in Business

JANUARY 2023
I have never felt so supported in a course than with ACCM. At times where I have needed help the phones were answered promptly and the girls were always kind and helpful and genuine. I must say a MASSIVE thank you!!!! To Jennifer Gilbert. She went above and beyond for me to finish my course and she encouraged me the whole way and gave me the strength to get it done on time and to keep going when I felt like giving up. I've just received my qualification and couldn't be happier. Jennifer is an absolute gem of a support adviser and I will miss the interactions with her. Please send many thanks as she worked so hard with me and spent so much time helping me. Couldn't have done it without her. I thank the rest of the team for their ongoing support and wish the office a lovely rest of 2023.
Racqel - CIII in Business (Business Administration)

I want to write to you, in order to thank Australian College of Commerce and Management for your hard work in supporting me during my time as a trainee, studying certificate 3 in Business Administration, and very recently completing. With your guidance, I passed my course with flying colours and was even nominated for student of the month. You helped me gain confidence, and achieve more than I believed I could.Your teaching expertise helped me put my mind at ease. I can see how much you truly care about your students. I want to let you know how much of a huge impact that makes! I'm looking forward to taking my studies even further with ACCM. I have even got a phone appointment Monday 30th January to enrol!
Kate - CIII in Business (Business Administration)

Studying with ACCM has been such an amazing experience. To know I could always ask for help and a lovely educator would only be seconds away to assistance with any questions and instantly helped any confusion I may have. The study itself has super convenient and easy to time manage. I would 100% study with ACCM again, it has been wonderful. Thanks team!!
Montanna - CIII in Business (Business Administration)

My experience with ACCM college has been nothing but a breeze, I took on my traineeship the start of January 2022 and with the help from the college, Maxima employment and my workplace that took me on as a trainee I have been able to complete my cert 3 in financial services in less than a year and am about to start my new role within the same company! The College has been very easy and friendly to communicate with all matters big and small from not properly understanding a question on assessment pieces, any enquiry that I had, providing feedback to booking and submitting roleplays. Without this type of service and assistance that has been provided the opportunity I have just undertaken would not have been possible. Thankyou to everyone that was been apart of my journey!
Kaitlyn - CIII in Financial Services

I have completed my Cert IV in HR management at ACCM and I had really good experience from the beginning of the course till the end. I was very happy with the help and support provided by my student advisers and the entire team at ACCM by promptly answering my calls and providing solution to all my queries in a friendly way. I would like to say special thanks to Terry Ellem and Megan Mireylees for their very friendly and helpful guidance. The course and modules were set up very well and it was easy to understand whole process. I would definitely recommend ACCM to my family and friends who are thinking to do further study and if I will think of progressing my studies in future, I will contact/choose ACCM.
Jhanvi - CIV in Human Resources

I cannot recommend ACCM enough. I completed my certificate IV in bookkeeping and accounting first. The support and encouragement along the way was phenomenal. The course work was relevant and easy to understand. I was enrolled by my employer into another college for my diploma of accounting and swapped straight back to ACCM. The engagement with the team and the assistance I received at ACCM was not even comparable, the team are amazing and so willing to help. A special thank you to Julia for her assistance over the completion of both courses. With ACCM they made it achievable to even complete my diploma while pregnant and with a newborn.
Ashlee Hoare - Diploma of Accounting

I just wanted to thank you all so much. This was by far the best approach to a course that I have ever done. The advisers were all amazing and so helpful, the way that the course was set out was great, so easy to follow and enjoyable! So much better than textbooks which I sometimes find hard to follow and a little boring. I learned to much from this course and have implemented so much into my current workplace from completing and understanding the units.
Taylah - CIV in Human Resources

All the staff at ACCM are so lovely and helpful anytime that I called with questions or concerns. Everyone is so positive and helpful all the time. All the work was laid out in a format which was easy to understand and comprehend! Which made the experience so much better! I would go through ACCM again in the future!
Montana - CIII in Business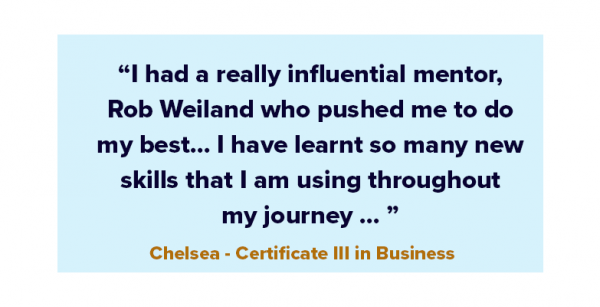 DECEMBER 2022
Best experience I have had all the student advisors I felt with over the 12 months were amazing very understanding and helpful when I needed the help from them, I would definitely recommend the Australian college of commerce and management to all my friends and family in the future.
Destiny - CIII in Financial Services

My experience with ACCM was a great uplifting experience. ACCM allowed me to study and expand my knowledge on the legal industry. It was a long challenging journey that has finally come to an end. I am grateful for the opportunity to learn and grow my skills, whilst also walking away with a certificate. It was challenging at times but it was all worth it in the end.
Mia - CIII in Legal Services

Certificate Four Leadership and Management is a very informative qualification with endless opportunities for career enhancement and or gaining new experiences. All staff are very supportive and knowledgeable in their expertise. Completely enjoyed my experience and very grateful for the opportunity to gain new skills knowledge and enhance existing skills knowledge.
Skye - CIV in Leadership & Management

Over the course of my traineeship, I have really enjoyed having the support readily available to me by ACCM College. My college advisor, Kelly Lee, was a lot of help in getting me to understand the concepts that I was learning throughout the duration of my course. I found the monthly catch ups not only helpful for keeping on track with my study, but also interacting with the other students who were experiencing the same thing as me. Overall, the traineeship and study was a huge help to me setting me up for any career or job I choose to take on in the future.
Saige - CIII in Business

My experience with the ACCM was great! I started the course off shy and lacked confidence but as I progressed through my Business course my communication and confidence grew immensely! Which has been a great benefit to me in both my personal and professional life. Kristy Matthews was a terrific instructor and gave me the support and guidance that I needed throughout the course, Which I am very grateful for, So big credit to her! Overall ACCM was a great experience and I would definitely do another course again and would recommend this company to anyone wishing to study!
James - CIV in Business
NOVEMBER 2022
My experience with ACCM throughout my whole entire coursework has been amazing! Anytime I needed help and had a question my trainers would respond almost immediately and give me the information I needed. Every time i called ACCM I was always greeted with friendly staff who were willing to give me a helping hand whether it was big or small. All my coursework was extremely relevant to the course I was undertaking and I loved that it was mixed up throughout the course with practical and theory as it kept it interesting! I highly recommend ACCM to anyone who wants to undertake a business or commerce qualification.
Casey - CIII in Business
I have really enjoyed my experience in achieving a Certificate III in Business with ACCM College. I had a really influential mentor, Rob Weiland who pushed me to do my best. I have learnt so many new skills that I am using throughout my journey at BlueScope. This traineeship course has made me become significantly better in business and administration which I am grateful for dedicating the time and effort to the course.
Chelsea - CIII in Business
OCTOBER 2022
I found during this course that the staff were very helpful and very patient with me when I was stuck and needed some help, this made me more determined to push through and finish with confidence.
Wendy - CIV in Business (Business Admin)


I would like to thank you all for supporting me on the journey. I would also like to especially thank Catherine Birkett. She was an amazing support with regular check ins and phone calls. I am really proud to have completed this and it has inspired me that I am able to work and study and to do another course. Thank you for helping me achieve this.
Megan - CIV in Credit Management


I have had a great experience with ACCM and have just received my completion certificate which is very exciting. I completed a Certificate 4 in Human Resources and had Megan as my College Advisor. Megan was great the whole way through and I couldn't have got through my studies without her. I also loved the system that was used, it was easy to navigate and keep track of where I was up to.
Overall a great experience with ACCM! Thank-you for all of the help.
Maddison - CIV in Human Resource Management


My experience with ACCM has been so positive. The staff were so helpful and my student adviser, Donna was with me throughout the whole course period which was so helpful having one adviser and not to swap and change. This was a massive highlight for me as she would check in on me and help with any questions I had. I also received a couple of nominations in the Australian College of Commerce and Management Student Awards which was nice to see my work for the units being noticed and a great incentive that the college has to reward students for their studies. I feel so accomplished for finishing the certificate IV with the ACCM. I would like to take this opportunity to say a massive thank you to Donna, who has been an absolute delight to deal with and for getting me over the line.
Elizabeth - CIV in Accounting and Bookkeeping


Thanks so much for your assistance in helping me complete my Cert III in business! This course was extremely insightful and offered all the tools I needed to confidently navigate the website and modules. Anytime I felt myself lacking in motivation or knowledge it was encouraging to know I had a fantastic team to help only a call away. I enjoyed the role play situations where I was able to learn in a controlled environment, I strongly believe I will use areas of each topic in my future career and whilst while navigating everyday life. Thanks again for this great opportunity to learn and expand my horizons.
Emma - CIII in Business (Business Administration)


I just wanted to share some of my feedback on my cert III in IT with ACCM. Overall the course was good! Straight forward and with my work experience I learnt a lot! It was quite easy to get in contact and my supervisors Brett and Clayton did a great job in assisting me with any problems or questions that I had. Any confusion or feedback for the courses themselves have been left in the feedback section of those courses. Thank you again for an easy to understand and follow process. You've helped me out a lot.
Jacob - CIII in Information Technology


I had an excellent experience with AACM! If I ever needed to discuss an assessment or task I was put through to the person straight away. The work was simple and in a format that was easy to follow. Having sections for each topic satisfied my OCD brain! I would highly recommend AACM to anyone looking to further their studies.
Ashleigh - CIII in Business (Customer Engagement)
SEPTEMBER 2022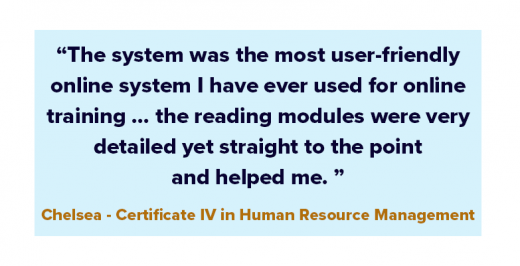 Thank you for all your help, your patience and most of all your encouragement these past few months. I really needed it to keep going with my course and to finish it on time! I was over the moon to receive my certificate yesterday morning - it really made my day!
Having this qualification will go a long way for my career!
Thank you again for everything.
Veronica - Advanced Diploma of Leadership and Management
I have just completed my studies with ACCM and completed a Certificate IV in HR and just wanted to provide some feedback on my journey.
I had the pleasure of having Megan as my trainer and it was such a pleasure having Megan help me throughout my traineeship. The system was the most user-friendly online system I have ever used for online training, it was straight to the point, the reading modules were very detailed yet straight to the point and helped me.
I can not recommend ACCM and the team more, in fact I have referred ACCM over to many clients/ internal staff here at [my workplace] and have had over 10 people jump on due to my recommendation. I can't wait to come back in the near future to upskill myself within another area.
Chelsea - Certificate IV in Human Resource Management
AUGUST 2022
Was really enjoyable and simple experience at ACCM. I had lots of support and staff were quick to respond to any questions or concerns regarding the course.
Marcus - Certificate IV in Information Technology (Networking)
I really enjoyed completing this course. I found it easy to navigate and loved the way in which I could complete in my own pace. I would also recommend other managers in HCF to complete this as I really help me in task and my time management.
I also found all the staff so friendly and helpful along the way. Jen was fantastic in assisting and I really found the fact that I received a personal phone call every couple of weeks just to check in was a great touch.
I really enjoyed my first online experience and would be interested in more in the future.
Jeanette - Certificate IV in Leadership and Management
JULY 2022
Firstly, I just wanted to say how grateful I am to have had all the support and courage from such a great team. Everyone at the ACCM have been all superstars and have made my experience above and beyond.
The communication, The support, The help and the follow ups have been outstanding. A big Thank you to Kristie Matthews for being the best teacher and support teacher.
This course has been a headache I must admit, but it definitely has taught me so much. I have learnt things I wouldn't of even known and now can bring these ideas or skills into my role. (definitely worth the headache) ... But ACCM has blown me away with how amazing and smooth this experience has been. THANK YOU TEAM!
Tiffany - Certificate IV in Business
Just sending nothing but good vibes back to the ACCM team .
Have all been amazing, supportive and approachable.
Shout out to Julie Davies and Catherine Birkett for their support and kindness . Hopefully one day I will work with you all again.
Elana Morrow - Certificate in Business
JUNE 2022
"The whole process was great. My college contact, Rob Wieland, was beyond supportive. I couldn't have had better support, Rob was always very encouraging, and willing to accommodate my work schedule also. The regular check-ins really helped, and you felt as though you were part of a greater community, rather than attempting the course in a vacuum. It was a great experience overall, and achieving the goal that I set for myself really gave me a great sense of accomplishment. I would totally recommend to anyone contemplating taking that first step towards additional training."
Karen - Certificate III in Supply Chain Operation
"I absolutely loved the opportunity to complete this traineeship with ACCM and Youi. The course has been relevant and really helped me transition from one career to another. Thank you for your support and the content!"
Scott – Certificate III in Business
"I have had an amazing experience completing my Certificate IV in Accounting & Bookkeeping with ACCM! My supervisor Donna provided amazing support and when she wasn't available for my query; there were other teachers available to assist me- always happy to help me understand my subjects and the task at hand. I will be keeping ACCM at the top of my list if I am looking to further my education down the track for sure. Thank you to all at ACCM!"
Chantelle – Certificate IV in Accounting and Bookkeeping
"My time with ACCM was amazing, the teacher were a great support and helped me achieve my biggest goal. One thing I was super stocked about was the teachers really help ed and pushed me to get my studies finished on time!"
Talia – Certificate III Business (Customer Engagement)
"Thank you very much to Shae Davis for all the assistance provided to me during this course. I learnt a lot from the course and was grateful for the opportunity, as it has now led me to an amazing job with a fantastic company. I do have a couple of suggestions to make the course less stressful for future students…but overall, I got a lot out of the course, and it helped me transition to a full-time job."
Ashley – Certificate III Business
"My Feedback throughout my whole experience through ACCM college was so helpful, I had lots of support from the College the whole time I was completing my qualification. I received weekly check ups to see how I was going through all the tasks. This allowed me to feel comfortable about asking any questions or queries throughout the whole process. I have to thank Michelle Hanley my College advisor who every week was very patient with me!
Overall I would recommend the college to lots of people who want a supportive experience with online study."
Chelsea – Certificate III in Business
May 2022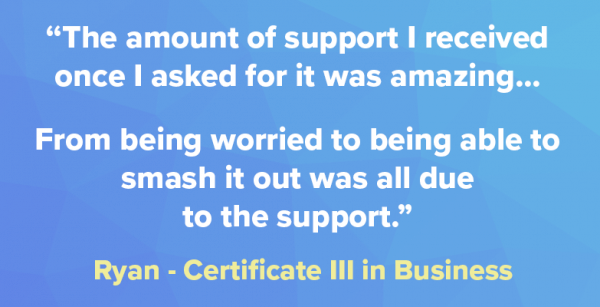 "I have truly enjoyed my learning experience throughout my Certificate IV in Bookkeeping and Accounting course with your college. The course was flexible, online and self-paced which meant that I could finish it in my own time and space and combine it with my full-time job. The course content was relevant, up-to-date and easy to access and understand. The structure for assessments and assignments was organised and easy to follow. My student adviser Donna was always helpful and supportive and the whole journey felt so pleasant, I would definitely recommend you to others!"
Ines - Certificate IV in Bookkeeping and Accounting
"Thank you so much for all the support and help along the way of completing my traineeship, it's been so great this course and I hope all people doing this course have a great outcome too."
Chloe - Certificate III in Business
"I loved how easy the process was, and all the resources that were available. I thank Catherine Birkett, for not only being kind and understanding if I ever had a concern, but also being an amazing, supportive Student Adviser. I also thank Leoni Blackwell for being super kind and supportive during Roleplays that I took. Thank you ACCM, for helping me reach my goals."
Emilee - Certificate IV in Finance and Mortgage Broking
"Just completed certificate 4 in Project Management with ACCM College. The professionalism and guidance of Debrah was amazing and made this a really enjoyable experience. Overall ACCM College was very professional and very easy to deal with, I would definitely recommend anyone who is looking at completing online study to go through ACCM."
Tyler - Certificate IV in Project Management Practice
"I would like to thank you personally Catherine for your assistance throughout the course. You were very friendly, available, and helpful. You made the whole process as easy and seamless as possible. The course itself was easy to follow and complete online. I had all the relevant resources to learn and complete each assessment and I feel confident in understanding my role and what is required to fulfil it.
Jackson - Certificate IV in Finance and Mortgage Broking
APRIL 2022
"My experience with ACCM was they are very very helpful and take all the right steps to make sure you get the best out of my course."
Sophie – Certificate IV in Business Administration
"ACCM has been the ideal platform for studying and obtaining qualifications in a variety of areas and courses.
I had the privilege of finishing a Certificate III in Business, and there was always someone there to help me along the road whenever I got stuck. I had the privilege of speaking with the majority of ACCM employees, and they were all wonderful, professional, and helpful.
My certificate's assigned supervisor (Kathryn) was the greatest and most helpful individual I have ever worked with. Her kindness and knowledge never failed to inspire me to push myself further. She had a good sense of humour and could see where I was coming from, from my point of view.
ACCM College is highly recommended by me. I will also enthusiastically suggest them for any future courses or courses that others may choose to take."
Joanna - Certificate III in Business
"I was so grateful to have such quick communication and responses when needed, and assistance throughout her entire process. It means a lot as previous courses I have done, I've never have that overwhelming support I had here and I'm very appreciative of that because it helped me immensely, and helped me achieve the certificate. Wanted to thank you for all of your time and support. Keep doing what your doing because it's amazing, and if I ever get the chance to work with ACCM again, I'd be over the moon."
Skylah - CIII in Business
"I have recently completed the Cert IV in Business Administration.

The most challenging part of undertaking this course was working full time, family commitments, the Principal passing away suddenly and a very close friend passing away. This meant that most weekends I spent studying. I now have my weekends back!

I felt that my 25+ years of experience working in administration and my previous qualifications were not taken into account when doing this course.

I did appreciate the support of my student advisor Kelly Lee who assisted me on my journey."
Eileen - Certificate IV Business Administration
"I would like to thank the Australian College especially Debra Wieland my student advisor who was unbelievable in the support I received and her wealth of knowledge.
Deb assisted in working through the assignments with the Diploma of Human Resource Management.
Rating for Deb would be a 10 out of 10, as without her support I would not have been able to get through it.
The course in itself was relevant to my current career path and assisted in what I am currently doing in the workplace.
As the diploma assignments were huge, I don't believe I could have completed them without the resources supplied by the college along with the Support of Deb and Megan."
Samantha - Diploma of Human Resources Management
"ACCM exceeded my expectations, they were always happy to help with any queries I had, the course content was easy to understand whilst still challenging in some areas and there was a wide variety of learning and question styles incorporated into the course work. Special Thank you to Samantha and Lynette for assisting me throughout my studies, it was a bumpy ride on my end filled with many obstacles but we got there in the end and way ahead than originally planned?"
Ellie - Certificate IV in Legal Services
"I was very surprised at how amazing the training was. My advisor Karolyn was so supportive, and I learnt so much from her, also whenever I interacted with another advisor, they were so friendly. It was great to have support still during lockdown and I would like to thank everyone at ACCM for making it a less stressful situation for my training."
Jenaya - Certificate III in Business
"I found the experience very rewarding. The subjects were informative and made me think about the way I was doing things and ways I could improve on how I was doing things. The support I received from the college was appreciated and I will be sure to investigate further courses to study through ACCM."
Trish - Certificate IV in Leadership and Management