2023 ACCM Grants Programme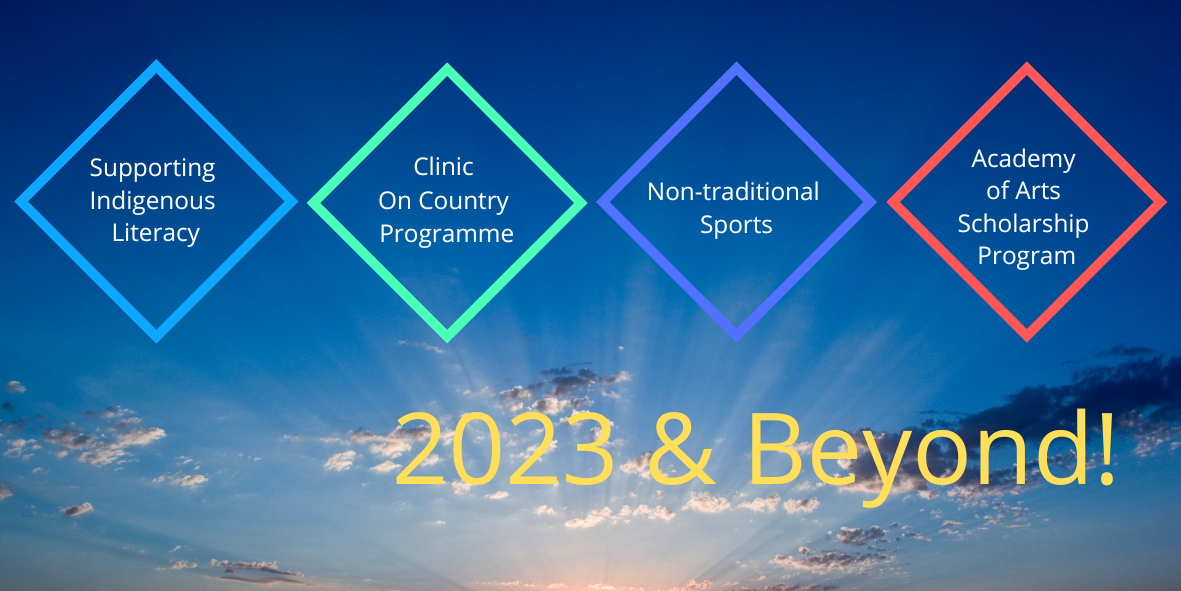 We are pleased to announce our ACCM Grants for 2023 – with some new longer term commitments as well extending some programmes.
Supporting Indigenous Literacy
Starting in 2023 we will be contributing to the Indigenous Literacy Foundation to support them to publish and supply culturally relevant books, including early learning board books, resources, and programs to support Communities to create and publish their stories in languages of their choice.
We have made a commitment for 3 years of $50 000 to enable ILF to forward plan and identify and address future priority needs.
Reading and literacy is the cornerstone to education.
Having children engage with books that they can relate to, is the first step to reading and literacy.
We are proud to support such a worthwhile cause.
https://www.indigenousliteracyfoundation.org.au/
Clinic on Country Programme
Another obstacle to indigenous literacy is the high rates of middle ear disease and hearing loss, as well as early childhood and intergenerational trauma amongst aboriginal children.
Early intervention during preschool is critical for each child's health and development. But there is a desperate shortage of health professionals in regional areas.
Gunawirra are a not for profit that runs the Clinic on Country program to connect preschool children to speech pathologists, art therapists and occupational therapists who have expertise in intergenerational trauma and Aboriginal culture.
ACCM have committed $50 000 for each of the next three years with the goal that this support will allow Gunawirra to hire a therapist to meet its growing needs.
Where literacy can start at a young age, there is a higher chance of strong outcomes. We are proud to support this program to ensure that some youngsters will get a better start to life.
https://gunawirra.org.au/clinic-on-country/
We have also engaged Gunawirra to run some PD days on indigenous cultural awareness. For many of our newer staff with backgrounds from other countries, these sessions will be an opportunity to explore the rich Aboriginal and Torres Strait Islander cultures.
Non-traditional Sports
The Illawarra Stingrays Womens Football club will receive $30 000 next year towards operational costs. This is the 3rd year in our 10 year commitment to keep a high level womens football team in the region, In addition we are looking forward to contributing to the "building fund" to develop a home field for the team.
https://www.illawarrastingrays.com.au/
Over in the ACT, Canberra Olympic Football Club will be recipients for the second year of $20 000 support towards its womens teams.
Academy of Arts Scholarship Program
Children love being involved in the performing arts whether its dance, drama or singing.
However many families struggle to cover the costs to enrol their children.
ACCM is proud to partner with Adrenaline Academy of the Arts to offer scholarships over the next 3 years. The $20 000 funding will allow selected local children to pursue their dream and experience the pleasure of dance, drama or singing.
https://www.adrenalineacademy.com.au/
Ongoing Commitments
ACCM continues to support programs in higher education and medical research at the University of Wollongong and the Illawarra Health and Medical Research Institute.